Before any of the car stuff, the day this post goes live is Veteran's Day 2013. Thank you to all current and former Veterans for your hard work and sacrifice. Early this year one of you that was close to me passed, on an extremely cold day in a snow packed cemetery, 2 incredible young men came out and sent him off in a way that still makes me tear up to today. He flew in WWII and was a flight instructor, in a war that was well into the history books decades before these soldiers were born but the respect and dedication  that they had to see that he was honored properly was inspiring. The cold, the snow, the fact that they never met the man who's service was over  almost 70 years ago, none of these meant that they would give any less than their all. Thank you to all of you that have served and God bless you and your families.
—————————————————————————————————————————————————
My first Pistons & Paint weekend is about over. 🙁 Well, as I type this it's 11:35pm on Sunday night, so the weekend is over in just a few minutes. I hope you enjoy the Pistons and Paint coverage as much as I enjoyed the weekend! Click on any of these photos to go to the full gallery and purchase a print! Help get the Royboy cameras to another event by getting some prints for your walls!
Part 1 | Part 2| Part 3 | Part 4 | Part 5 | Full Gallery
Get  your own Royboy Embroidered Hat!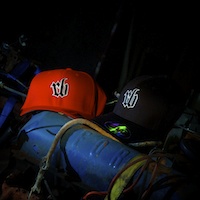 Part 1 | Part 2| Part 3 | Part 4 | Part 5 | Full Gallery
More to come throughout the week, subscribe at the top right corner of the page to get the daily Royboy blog posts delivered to your email as soon as they hit the site!
See you at a show,
Royboy
Don't forget to get your 2014 Calendar for Charity order in ASAP! They're already going fast, once they're gone they're gone!