ENTRY IS NOW CLOSED!!!!
---
VOTING IS NOW CLOSED FOR THE PEOPLE'S CHOICE!!!!
---
As I mentioned on the New Blood Award announcement, in order to be eligible for one of the 2 $500 cash prizes you need to enter here on royboyproductions.com and here is how to do that!
If you and your ride meet the criteria (under 35 years old and bringing a traditionally styled hot rod, kustom or gasser that has never been to the KKOA Leadsled Spectacular before), fill in this form. I will email you so that you can then send me a photo of your ride. If you are getting this via email and not seeing the entry form just below, click here to go to the post on the site and enter.
So there you have it, simple really. You fill out that simple form, I get that info in an email, I (sometime in the following 24 hours) send you an email and we go from there.
As mentioned in the New Blood Award announcement, the awards will be decided by 1 of 2 means.
1.) A people's choice award, voted on by the viewers of this website.
2.) Royboy Pick, I pick a car that I like.
The prizes will be given away at a party on the Saturday night (July 25, 2014) of the KKOA Leadsled Spectacular. The party will be held at the Paramount Bar in Salina, KS. You will need to be there to win, just like your car will need to be at the show to win.
If you have any questions please feel free to contact me here and I will do my best to de-confuse you :).
This contest is in no way affiliated with the KKOA or the Paramount Bar, it is wholly a product of Royboy Productions.
The New Blood Award is sponsored by these AWESOME folks:
Stray Kat Kustoms Car Shows- Stray Kat 500 May 2-5, 2014 in Dewey, OK & Starliner Sept. 6, 2014 in Wichita, KS
Marysville AutoFest Car Show- June 7th, 2014 in Marysville, KS
Winfield Garage Car Show June 22nd, Winfield, KS
See you at a show,
Royboy
———————————————————————————————
March Subscriber Giveaway!
If you want to this blog in your email inbox each time the blog goes live, go on up to the top right hand corner of the website and enter your email address. The last day of each month I randomly pick 1 subscriber to win a prize package. This month's prize is a prize package from Chaotic Customs (shown below), a Royboy Knit Winter Hat & a shirt from Stray Kat Kustoms!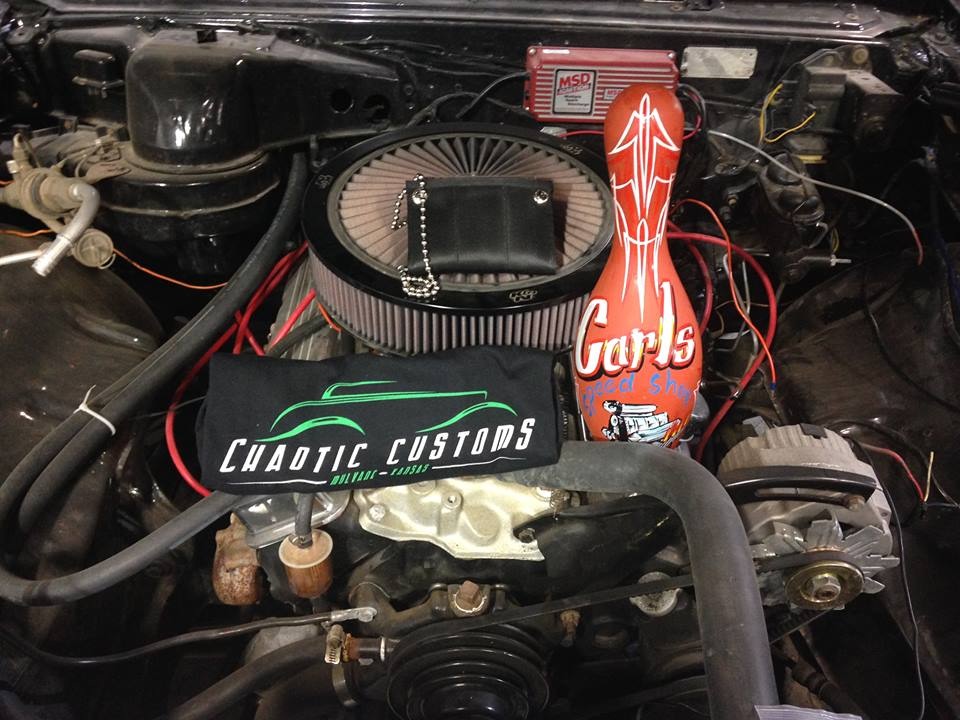 ———————————————————————————————
$1000 Up For Grabs! Click here for more info!
———————————————————————————————
Thank you to the first 2 sponsors of my site, quite frankly the only 2 that I've asked to sponsor the site so far. If you'd like to help sponsor Royboy Productions and provide the koolest car show coverage to folks worldwide, click here to ask me about it.