From Gears And Gals Magazine:
Story by Donnie Adams – Pics by Steve Giangreco – Model is Maggie Mae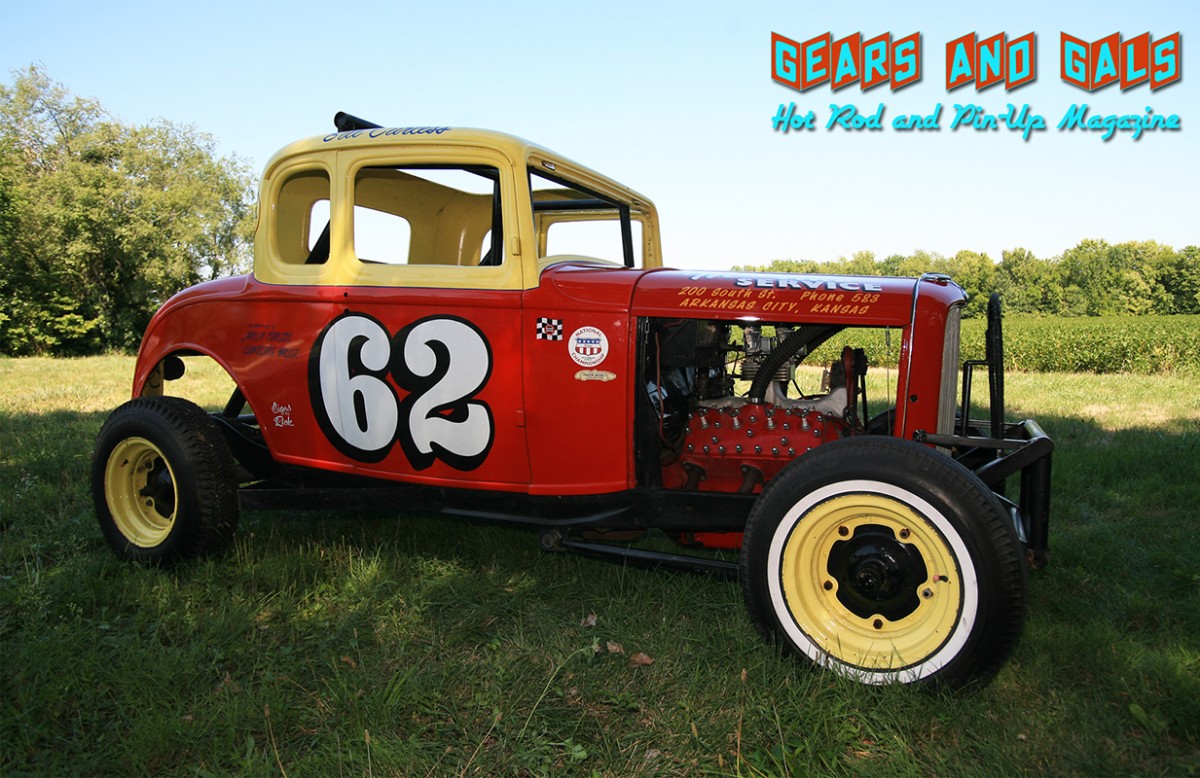 We'd love to introduce you to Carl Curless' Steel bodied ghost from the past. His past to be exact.
Growing up in Arkansas City, Kansas in the 1950's for Carl meant hanging with his dad Willis (who started racing in 1955) and his big brother Bill as they toured the dirt tracks of south Kansas and Northern Oklahoma. It was a close knit family event that anybody would love to have had with their father.
Wichita, Hutchison, Great Bend, Tulsa, and Oklahoma City…these were a handful of places that they would travel to and rub fenders with the best in pursuit of the prize. Little did anybody know, yet, that they were living the prize and that little '32 Ford was the trophy.
In 1959 when Willis' buddy Lawrence Miller didn't have a car, Lawrence became a sponsor of the Curless Ford. You see, Lawrence owned a "General Tire" store in Arkansas City, KS. So what color do you paint the car? "General Tire" colors. Red & yellow!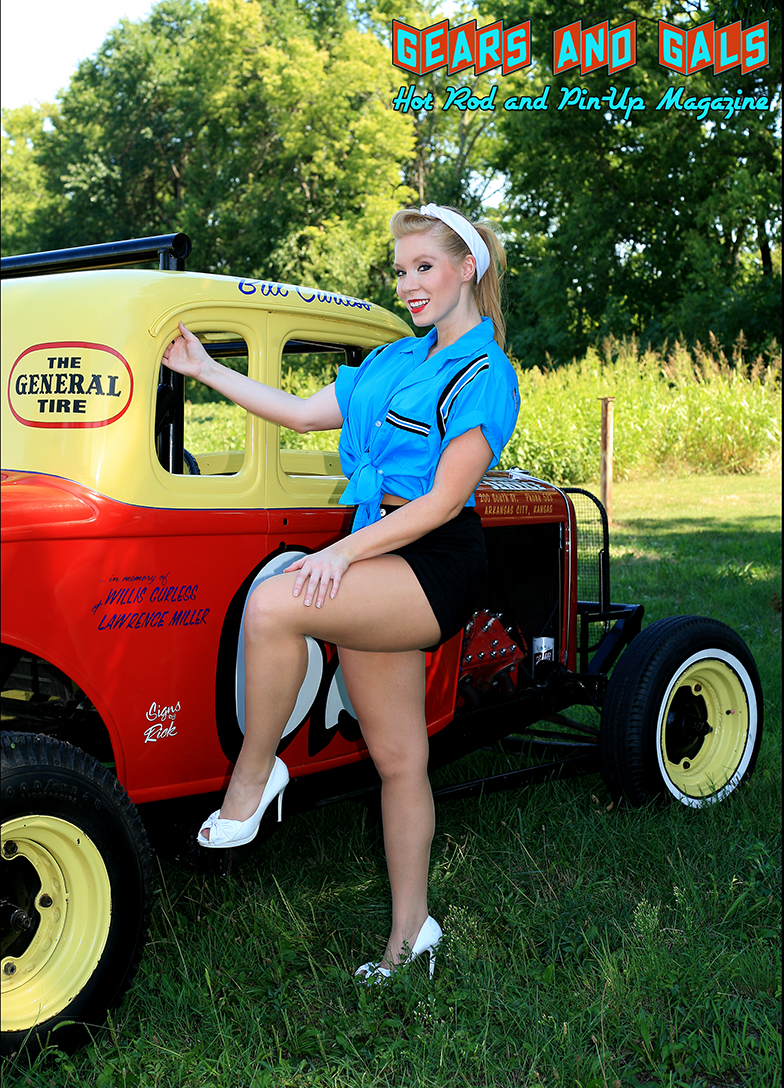 Driven by Carl's brother Bill, one can imagine the dust flying behind her as the old Ford Flat-head screamed around the Midwest tracks that summer. Sadly, 1959 would be the last time that the old '32 Ford would race. It was retired to a spot outside behind the garage for a better faster racecar.
Carl followed in his father and brother's footsteps and began racing too. It was still a family event and he had a blast doing what he had grown up around…racing! But the fun stopped eventually. You see, Carl's dad passed around 1970. Afterwards, Carl raced on a short time, but he said it just wasn't fun anymore without his dad, so he stopped all together.
Fast forward many, many years now to that one day when Carl digs that old '32 out and decides to do what we all wish we could do. Resurrect a piece of his childhood! Yeah, I know! He still had it!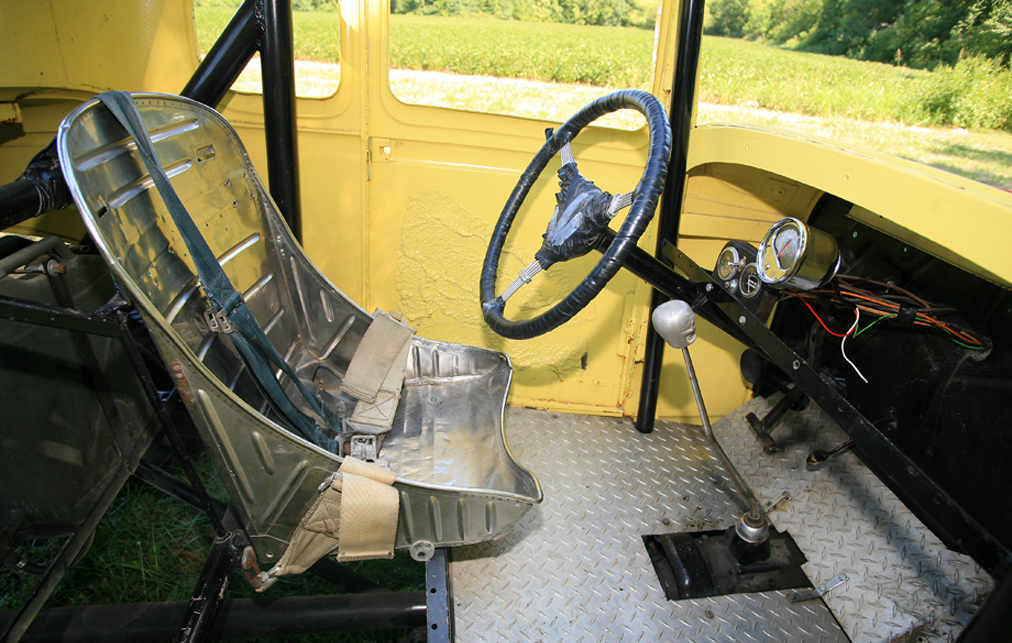 Now, every one of us would have taken that steel bodied '32 and made a street rod out of it. Not Carl, he gave her a new life…looking exactly the way she had when she left the old life. Right down to the signage on the side and hood, the colors and yes, that flathead Ford V-8!
I was even surprised to see that the doors are welded shut! I know it's a racecar but still. Carl doesn't care. He crawls up on her back and still slides in thru the roof, just like her old days. I had to smile ear to ear when I saw the taped up old banjo steering wheel still there.
We saw this car for the first time at the 2011 H.A.M.B. The car is an instant eye catcher with the bright colors. Carl, a dirt track guy all his life, admitted that he had never been to a drag race before the 2010 H.A.M.B. and really enjoyed it!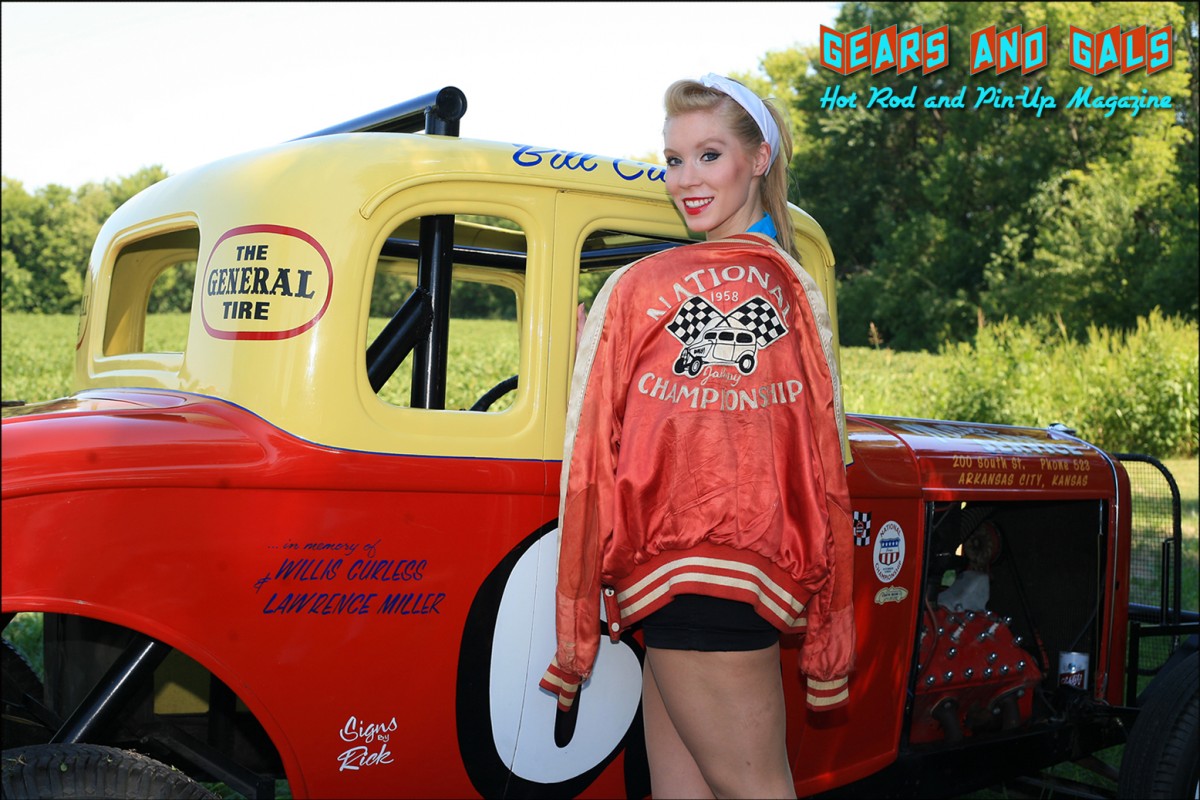 ---
This feature is courtesy of Gears And Gals Magazine
For more info on Gears and Gals and how to subscribe go to their website here
Follow Gears and Gals on Facebook here
Follow Gears and Gals on Twitter here
Hear Steve from Gears And Gals on Chrome Pipes & Pinstripes here
---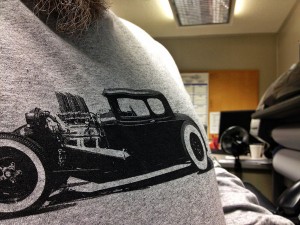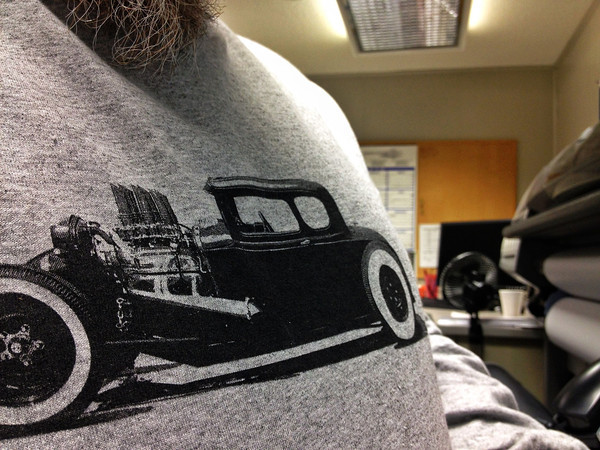 For fun I looked up a couple definitions. Hotrod: A motor vehicle that has been specially modified to give it extra power and speed. Race Car: A fast car that competes in races. I fail to see the difference. So if a circle track car can make the transition to a drag strip 51 years after retirement, well then so can Carl
.
You're living the dream Carl Curless… I wish I could have brought my youth with me too. Bless you!