Once again this year I pointed my Galaxie south for the 2nd Saturday of November for Pistons & Paint in Denton, TX. The Chupacabras CC puts on one heck of a show. More of the story below.
---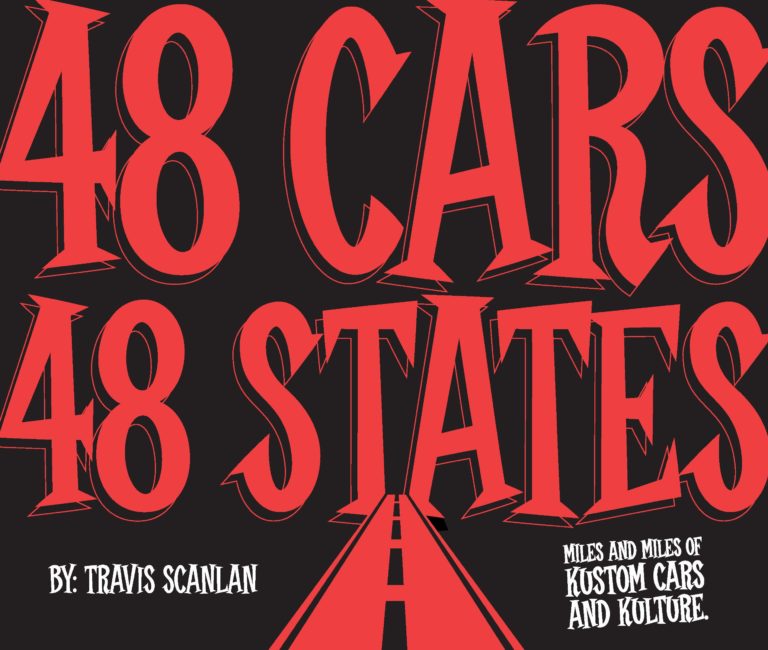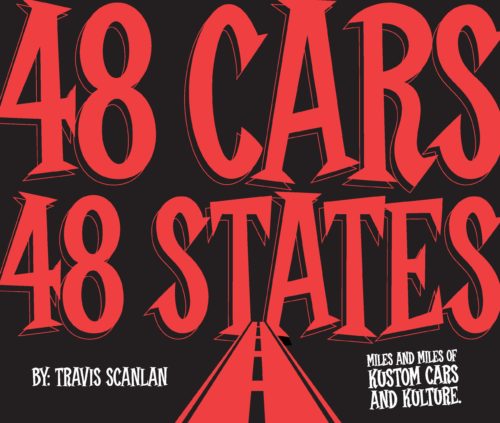 Order the 48 Cars 48 States book here:
It's only $86.50 shipped anywhere in the USA
---
I've been attending the show for a few years and always have a good time. This year I was able to take the Galaxie back down, last year I lost a front wheel bearing about 10 miles after getting home from the 18,000 mile 48 Cars 48 States trip. It was about 800 miles round trip and except for some guy in a lifted 4×4 wanting to race me, the trip was pretty uneventful after leaving on Friday with a couple of inches of snow on the ground.
Saturday morning I showed up around 9 am and was able to roll right in. The colder temps made the start of the show slow but it kept filling in throughout the day.  There was music that started at around 11:30 with "The Modern Don Juans, followed up by Nikki Hill who was awesome!!!! and then the Reverend Horton Heat took the stage. It was awesome to be hanging out with my buddies from the Hellkats, the Okie Sleds, Lonely Knights, Beatniks, Kontinentals, Chupacabras, Torques, and a bunch more that slipped my mind, all while listening to incredible live music.
Saturday evening a bunch of the Okie Sleds and the 3 of us Lonely Knights that were in attendance went to a steakhouse and had a great dinner with a table for 22, it was a bit overwhelming for the staff but it was a great time.
Sunday it was an easy drive home, hitting snow in the last 100 miles but it wasn't sticking.  All in All a great weekend and I hope that the show keeps going and keeps being a great time.
Sample photos, click any of these to go to the full gallery
Buy a print (click on the image for the shopping cart) if you like a photo!
See you at a show,
Royboy
---
Support Royboy Productions!!!
The easiest way (which costs you nothing) is to share this post!  IF you like this post, share it with your car friends using the social media sharing buttons below or just by sending them the link to this page.  Every set of eyeballs on the site helps!
If you LOVE what I do, go have a look at my Patreon page where you can make sure that I can keep doing this by supporting my site with a small monthly donation.
Thanks!