For my 4th trip out to California for the Grand National Roadster Show I decided instead of flying, I was going to drive out! My folks and my Aunt & Uncle decided that sounded like an adventure to them and decided they'd come along.
So we planned out a route that took us out I-40 along Route 66 so that we could check out some of the sites along the way. We left on Friday morning the 15th and did some stops for work, my dad and I work for the same company so that made that convenient. By the end of the day we ended up in Oklahoma City for the night.
Saturday morning we hopped on I-40 and headed west. Our first stop was in Clinton, OK for the Route 66 Museum there on the west side of town.
---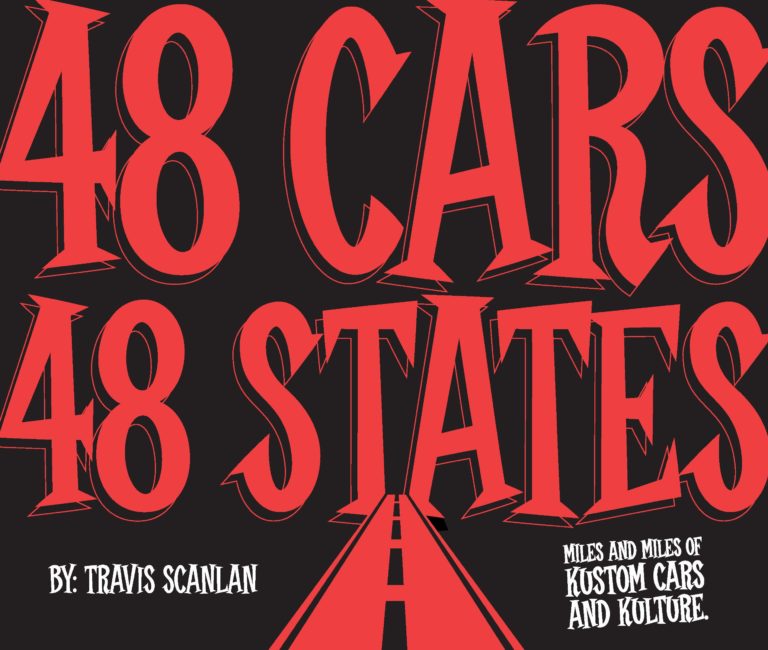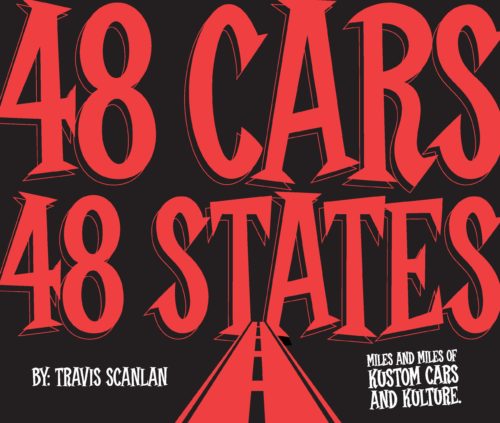 Order the 48 Cars 48 States book here:
It's only $86.50 shipped anywhere in the USA
---
After that we headed to Shamrock, TX to visit a Route 66 landmark. The Conoco station you see here was the basis for Ramone's paint shop in the movie Cars, it's pretty awesome to see.
From there we headed to Amarillo and the Big Texan. No I did not attempt to eat the $60 72 oz steak (it's free if you finish it and the sides in an hour), but there were a couple of folks in there working on them while we were there.
The end of day two of the trip saw us west of Albuquerque, NM after seeing a pretty sunset.
Early on day 3 of the trip we stopped in Winslow, AZ for a photo op.
Then it was off to check an item off of my bucket list by stopping at Meteor Crater.
After staying in Kingman, AZ we headed for the west rim of the Grand Canyon on Day 4.
Later that day we got into Vegas, on Day 5 we started with a stop at Count's Kustoms
After that we went down to San Juan Capistrano to visit the mission.
Day 7 of the trip took us to some more shops, starting at H&H Flatheads
Then we hit Old Crow Speed Shop
and Offenhauser, it was a full day!
On Day 8 we hit Walden Speed Shop, Stoker's Hot Rod Factory and the Early Ford Store before heading to the Pomona Fairgrounds.
Be on the lookout for a video from this trip posted in a couple of days, plus tons more pics from these stops in the gallery here.
Slide Show of the Grand National Roadster Show Gallery

You can watch the full trip's photos in the slide show above or you can click here to see them all.
Buy a print (click on the image for the shopping cart) if you like a photo!
See you at a show,
Royboy
---
Support Royboy Productions!!!
The easiest way (which costs you nothing) is to share this post!  IF you like this post, share it with your car friends using the social media sharing buttons below or just by sending them the link to this page.  Every set of eyeballs on the site helps!
If you LOVE what I do, go have a look at my Patreon page where you can make sure that I can keep doing this by supporting my site with a small monthly donation.
Thanks!