September 7th, 2019 saw kustoms rolling in to tiny Dewey, OK for the 2nd annual Lead Ain't Dead show. The Stray Kat Kustoms show is set up for kustoms and customs and features special parking for non-custom cool cars as well.
This year I headed down Friday around noon and made it to the Stray Kat Kustoms home base in Dewey by mid afternoon, just in time for it to get hot. We've had a more mild summer than normal in Kansas so just being in the upper 90's feels crazy this year, when we're usually over 100 for a lot of the summer. The Galaxie doesn't have AC so I was shweaty! Pretty gross.
Those that showed up early enough went over to Darryl Starbird's museum for  most of the day and they were rolling back in when I got there. I was bummed to have missed that part of the event but that's how things go some weeks.
There was a free feed there at the SKK headquarters and then we all headed for our various hotels. One of the best parts of any show is the hotel hang outs that happen. I got to spend a bunch of time with some good friends at this event, just like I thought I would.
Saturday the show started up with killer customs gathering around the Stray Kat Kustoms headquarters,  a great looking collection of kool shaved, chopped, and lowered cars in awesome colors.
Around 1pm about 30 people gathered up in the nearby Dewey Hotel for the Kustom Konference where were talked kustoms and road trips and such. It was a great time and the AC didn't hurt either. I recorded most of this event and plan on sharing some of the recordings in this week's Chrome Pipes and Pinstripes episode.
It was a really good time but I had to roll out before 4pm so I could make a prior engagement in Wichita. Lead Ain't Dead is awesome and I hope you get to attend some day.
---
Todd Jones Shoebox Shirt Reissue – ON SALE NOW!!!!!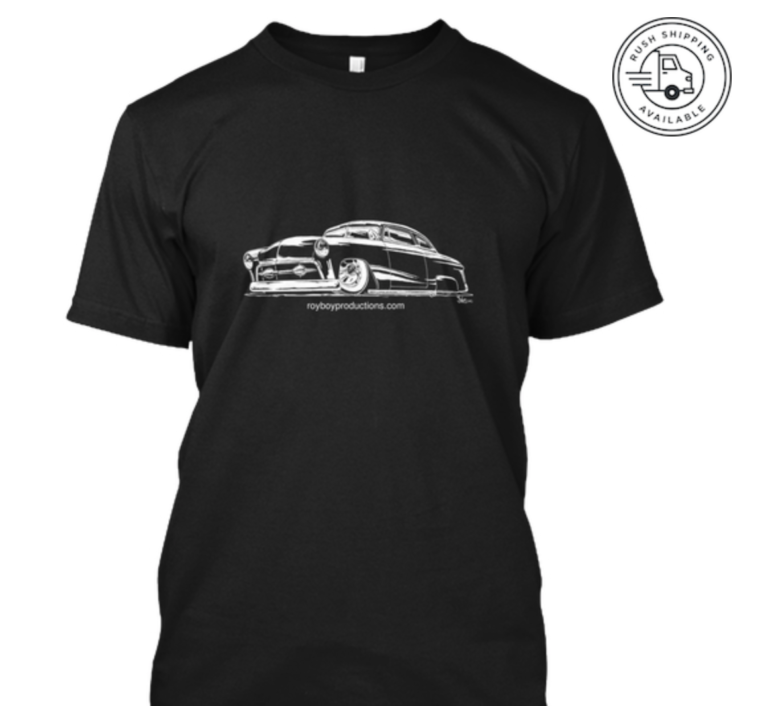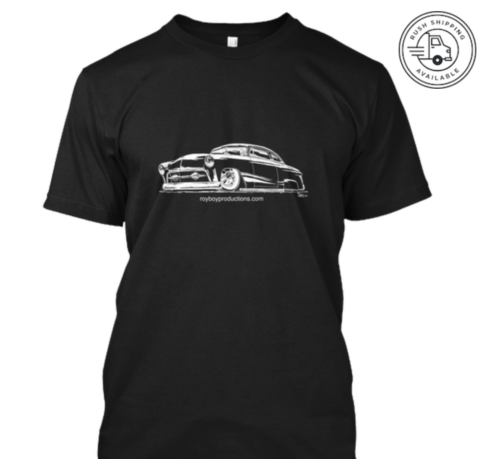 ---
---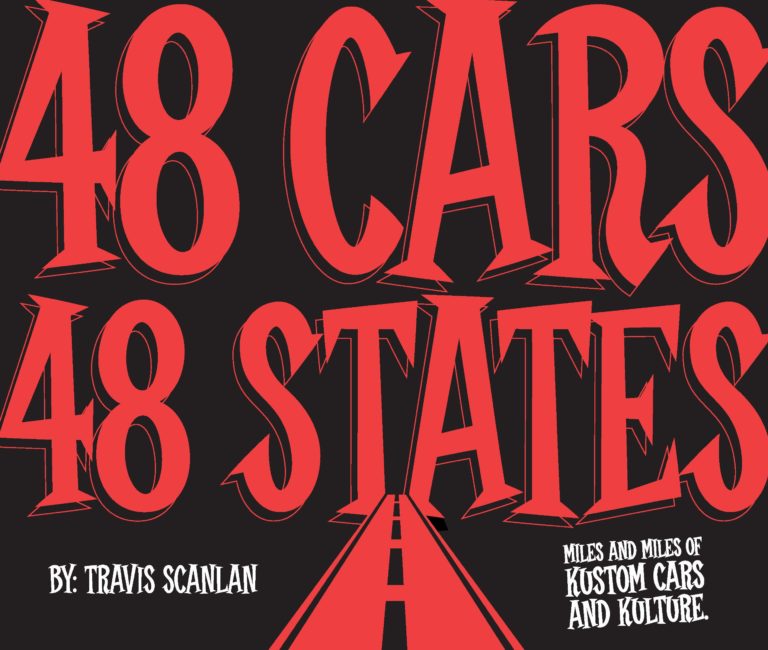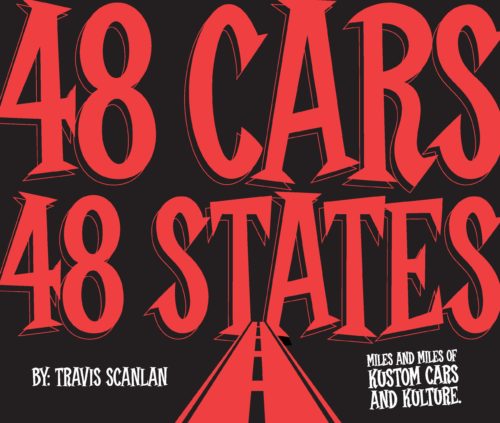 Order the 48 Cars 48 States book here:
It's only $86.50 shipped anywhere in the USA
---
Buy a print (click on the image for the shopping cart) if you like a photo!
See you at a show,
Royboy
---
Support Royboy Productions!!!
The easiest way (which costs you nothing) is to share this post!  IF you like this post, share it with your car friends using the social media sharing buttons below or just by sending them the link to this page.  Every set of eyeballs on the site helps!
If you LOVE what I do, go have a look at my Patreon page where you can make sure that I can keep doing this by supporting my site with a small monthly donation.
Thanks!