From Gears And Gals Magazine:
Story by Donnie Adams – Pics by Steve Giangreco – Model is Maggie Mae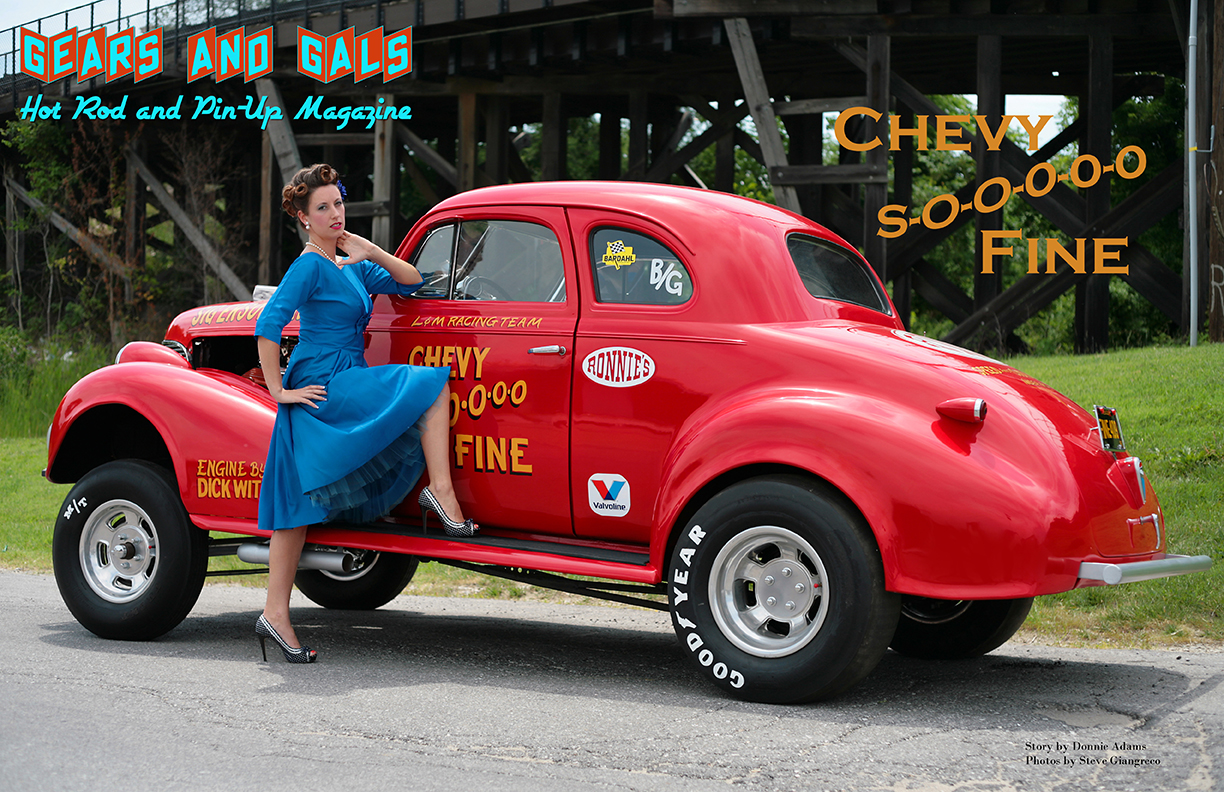 Royboy Note: From time to time you can find features on the site from my good friends at Gears And Gals Magazine. Go here to see the review I did of Gears and Gals when I started subscribing.
---
In the Summer of 1959 at the Kansas City Drag Strip, a young eight year old boy eyes a bright red 1939 Chevy staging against its competitor.The snarling beast inches forward trying to unleash its wrath as the driver Bob Worley fights her back. The signal is given, the clutch releases and the red monster roars, breaking free from its confine! The slicks dig into the track! The front tires are sent into the air and are gaining altitude as the young boy intently stares on. With no desire of letting up, the red Chevy keeps digging in until she's resting on her back bumper and light is shining under her rear slicks!
Continue reading "Guest Post From Gears And Gals Magazine: So Fine Chevy"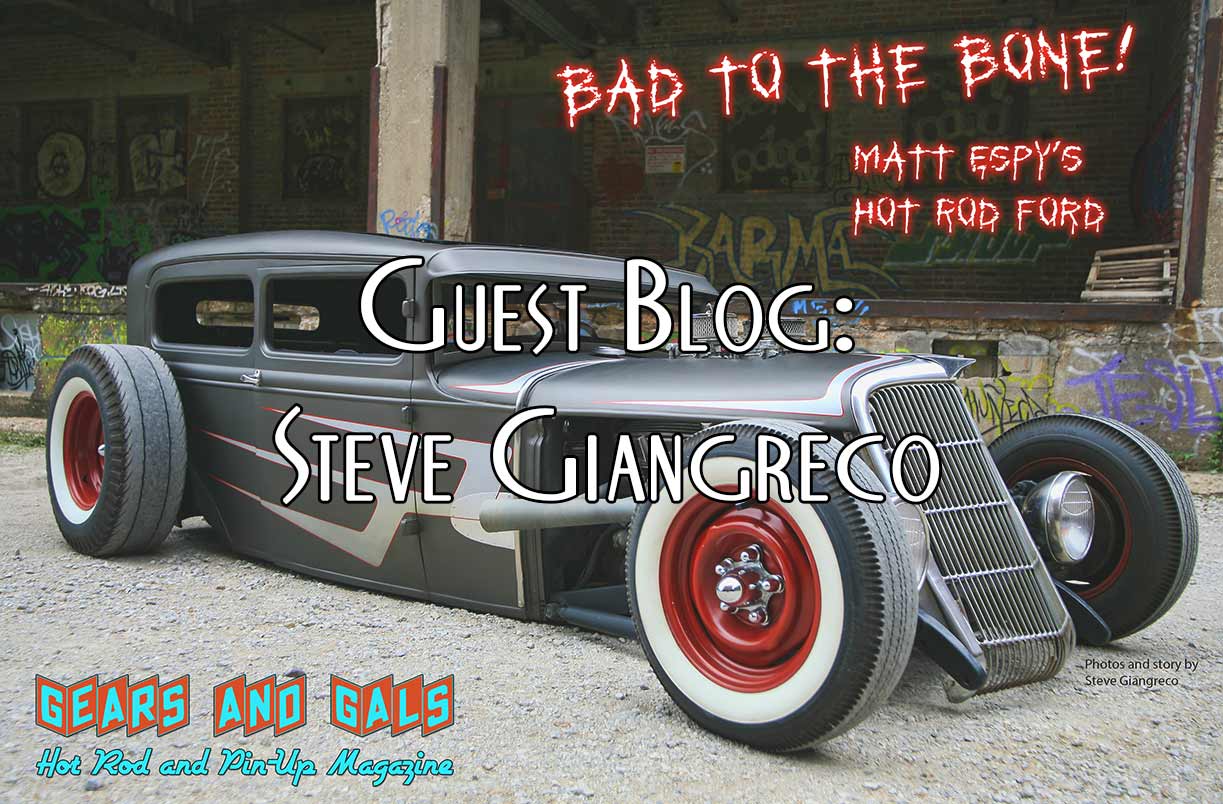 **** Note: From time to time I want to feature pieces by some of my friends here. Last month I featured Gears And Gals Magazine (here), Steve Giangreco from Gears And Gals has been gracious to loan us this article for all of you out there. Enjoy!****
Matt Espy's Ford
by Steve Giangreco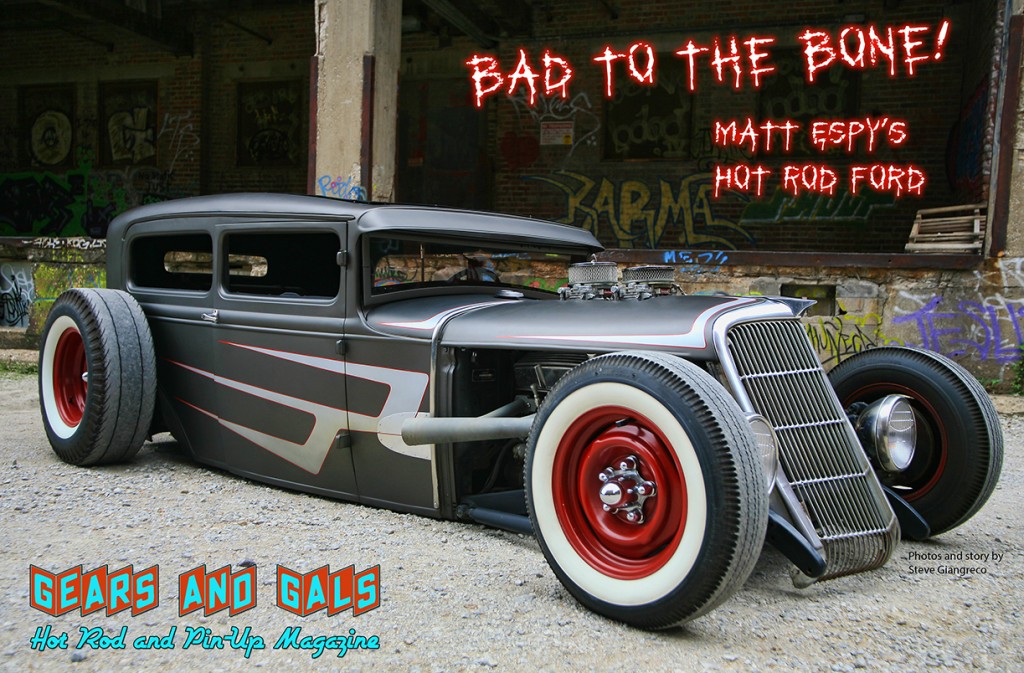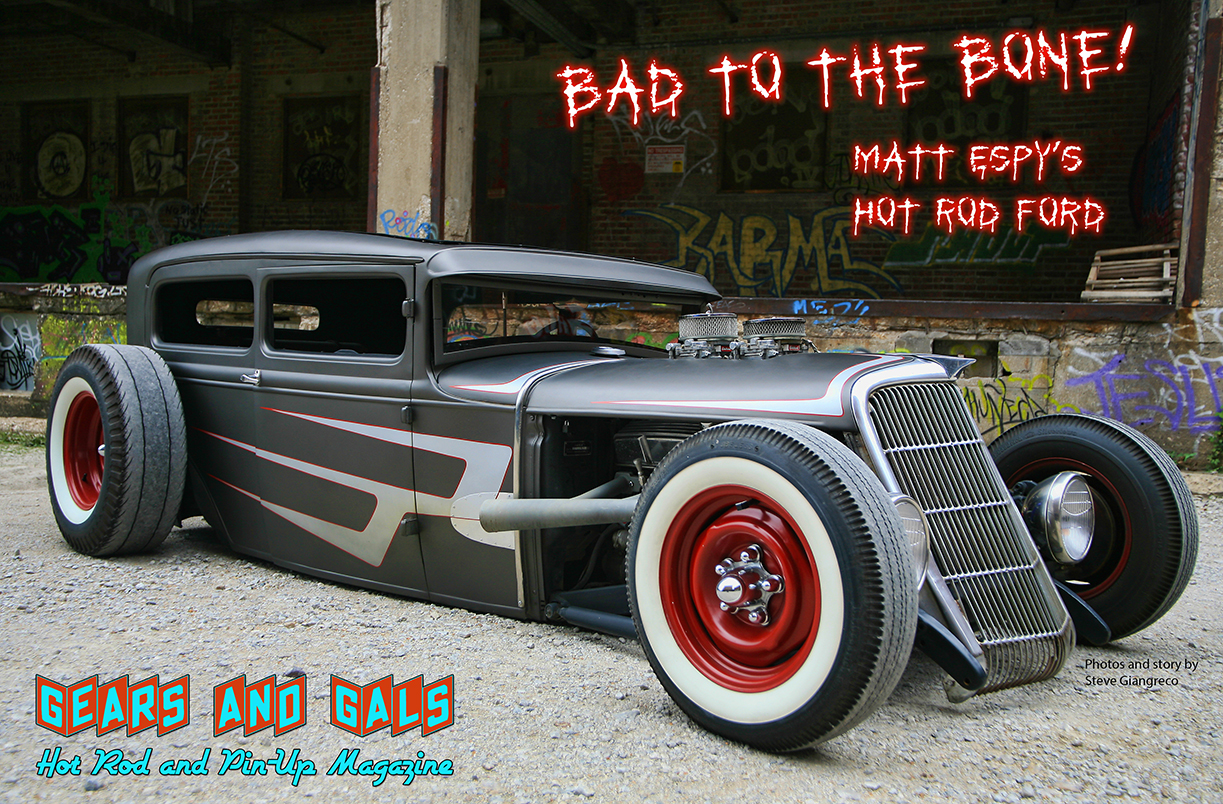 I met Matt Espy one day while I was at Tallant's hot rod shop. Dan Tallant thought I would want to see his car and he asked Matt to drive it into work.  Wow! I was so happy he did!
When I got to the shop, parked outside was this aggressive looking Model A Ford sitting low and mean.  I walked around the car just taking it in. Every detail of this car is right. There wasn't anything I could pick out that I would have done different.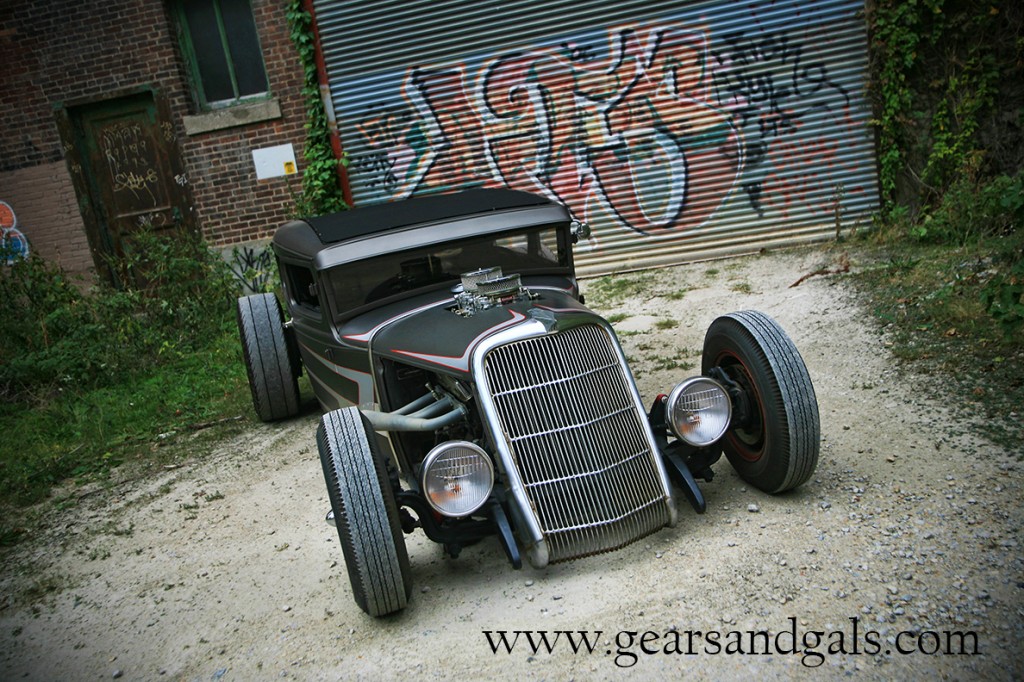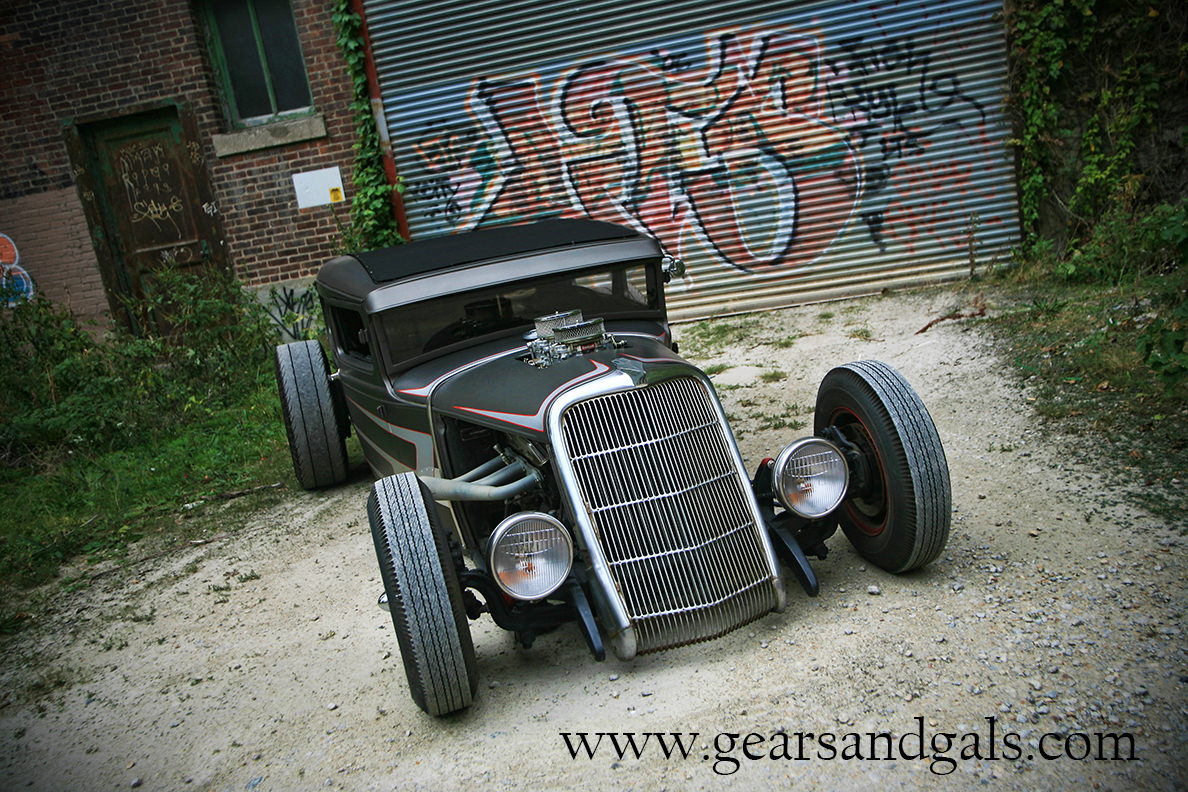 The Model A was made available for sale to the public in December of 1927. It was the model that replaced the Model T. In the cars three year run, the Ford Motor Company produced over 3 million units. This made the Model A popular with hot rodders early on. They were lightweight, inexpensive, and plentiful. Over the decades not much has changed. The Ford Model A is still a favorite among hot rodders. While a Ford Model A hot rod is nothing new, they are not all created equal! Many things set them apart, build quality and aesthetics being the two most important. Some look good but can't run, some run like hell but look like it too! Not Matt's car. Matt's car is right on in both categories.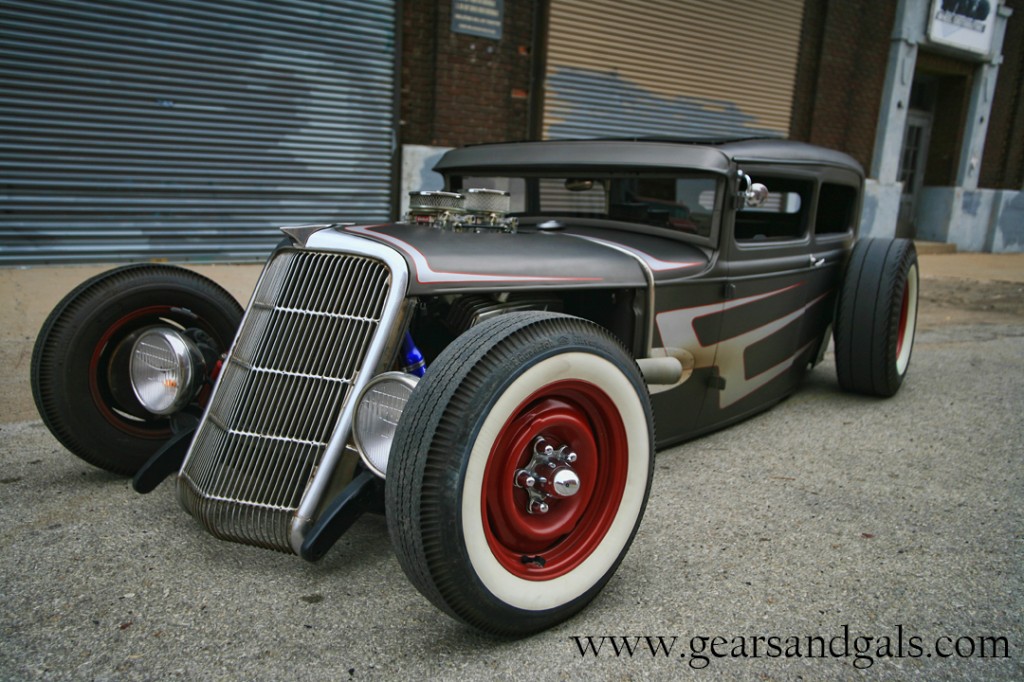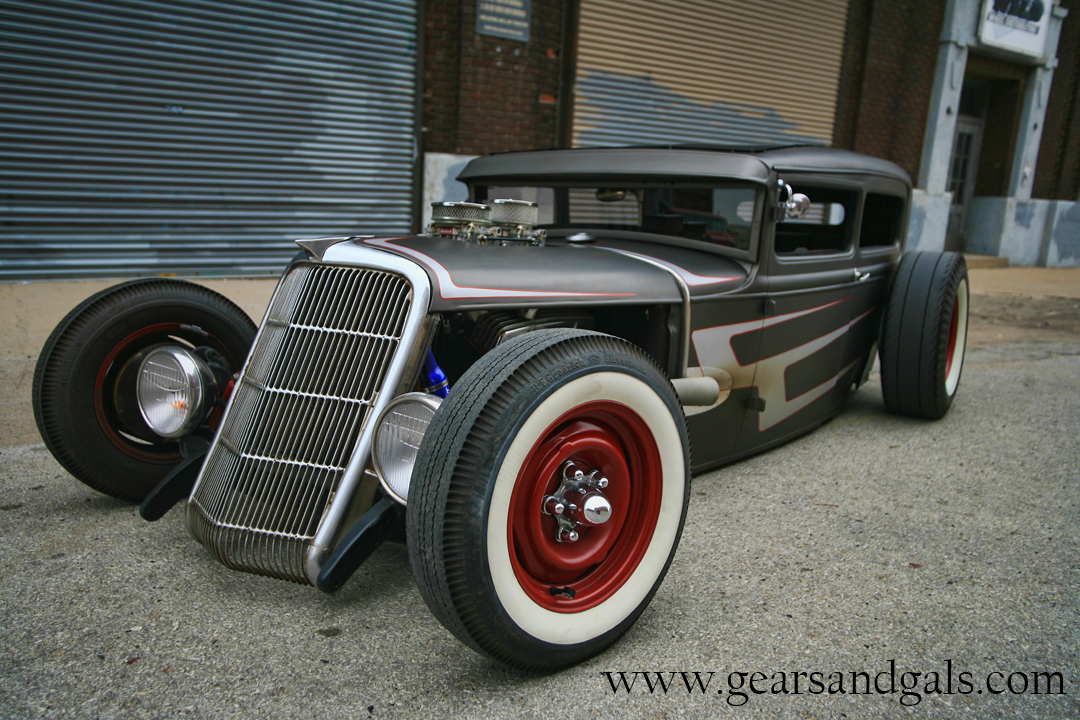 Matt told me that he bought the car at a swap meet in 2004. "I looked at it in the yard until 2008 until my boss Dan and I decided to start building it", Matt said. They started by taking the car to Dan's house and laying the body on the floor. They began to mock up the new frame they were going to build for it. He wanted it to sit as low as possible so airbags were a must. The motor and transmission were laid on the ground and they built the frame into the body. They only channeled it about an inch. Matt is 6'3" and needed all the headroom he could get.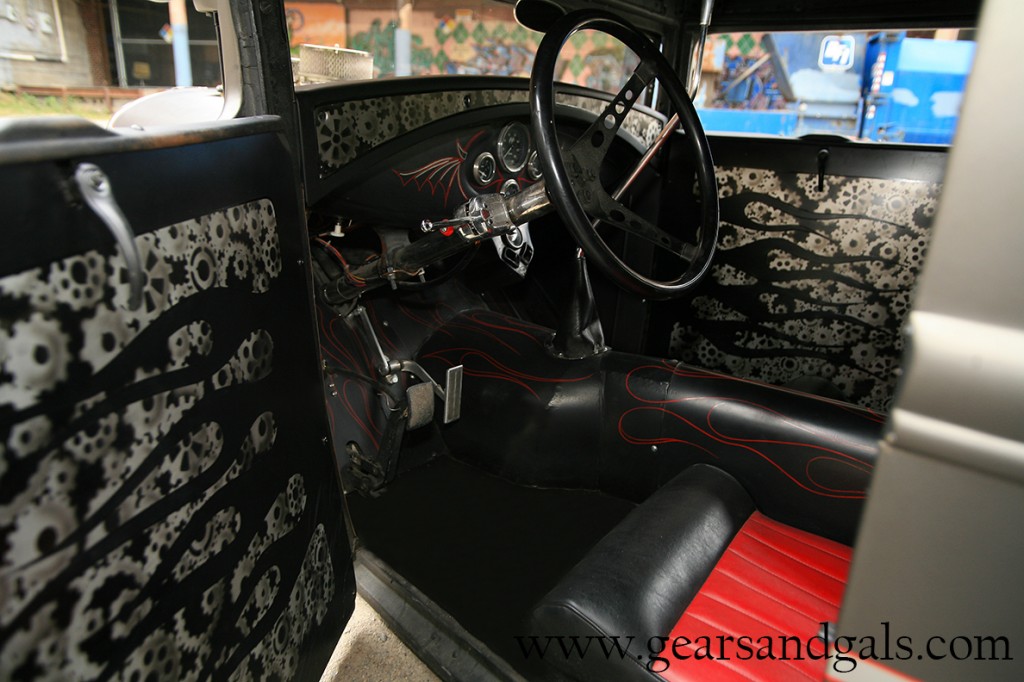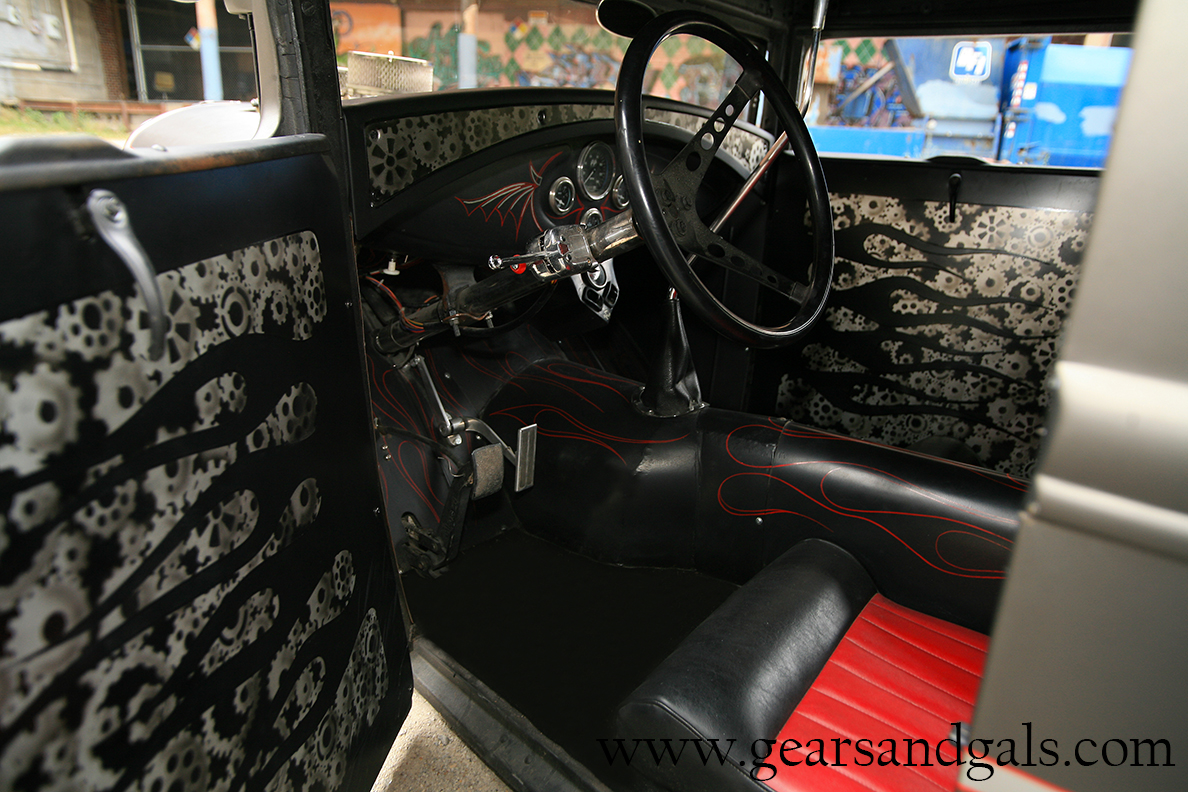 They used a 5″ dropped axle and some wishbones which they split from one of Dan's old 48 Fords. A rear end out of a 55 Chevy was mounted with air ride technologies triangulated 4 link set up with bags. They made all the floors for the car and tranny tunnel. After that, the top was chopped 6 inches. It rolls on red steel wheels with wide white wall tires and cheater slicks in the rear. There are disc brakes up front for stopping power. The interior sports custom pin-striping , Moon gauges, and a Lokar shifter.
For the grille he wanted something that was a little different. He found one from a '35 Ford on eBay that he liked. As soon as he got it, he cut about 8 inches off of the bottom and fabricated a new one out of round bar. He also made the hood and ornament from scratch.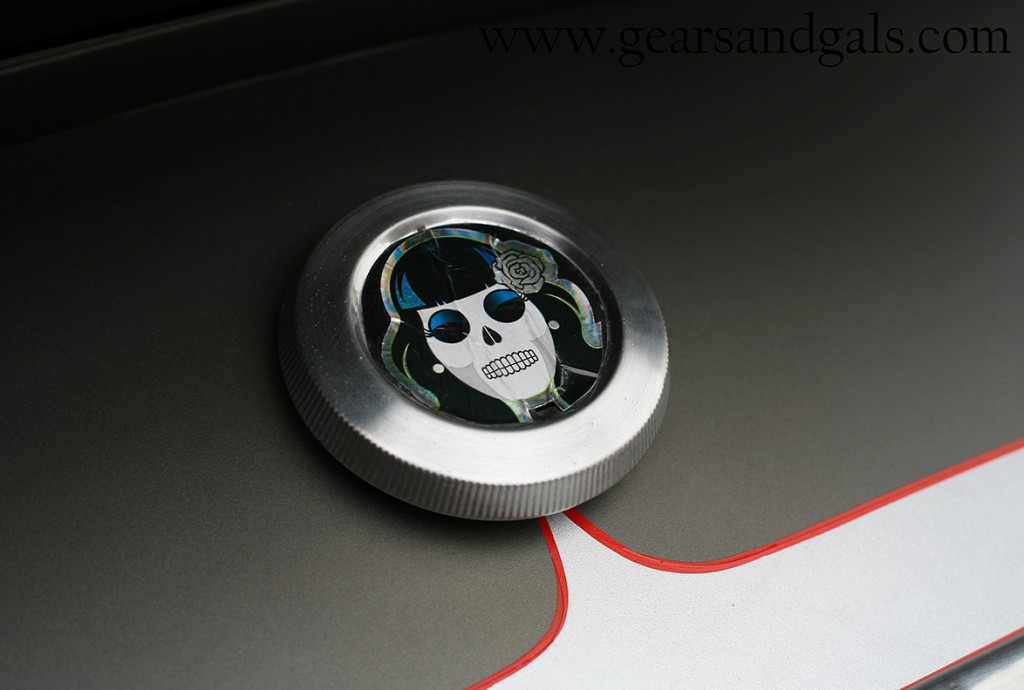 He frenched in 1959 Cadillac taillights in the rear and painted the car a Mercedes flat gray with silver scallops. Eric Campbell added the finishing touches by doing all the pin-striping.
All of this together makes for one bad ride. This is one Model A that does NOT get lost in the crowd.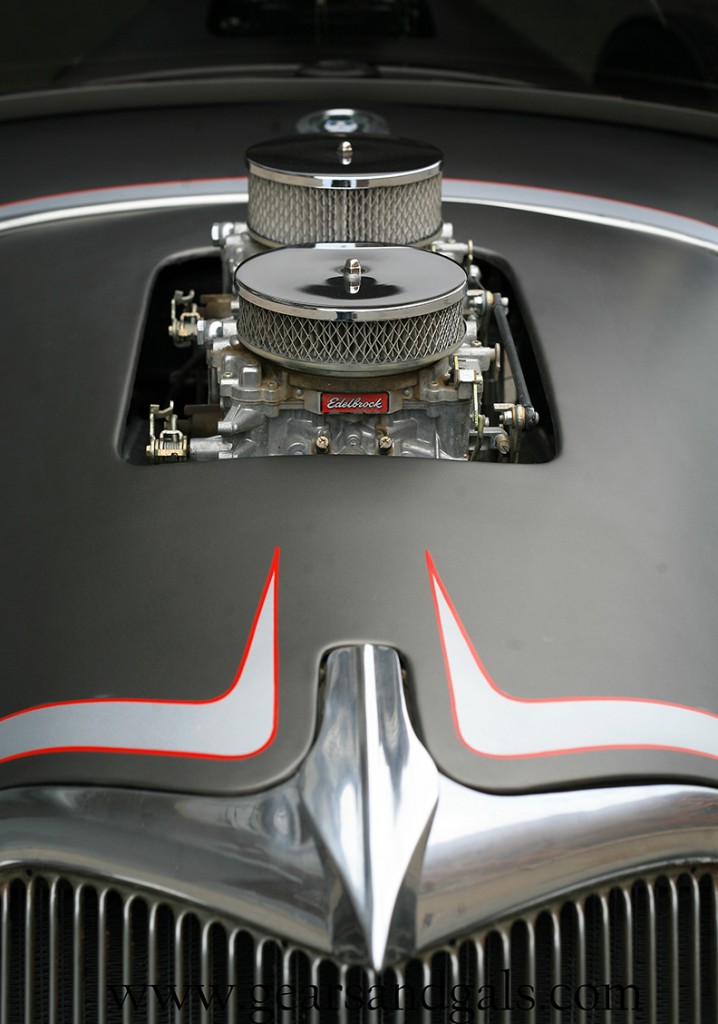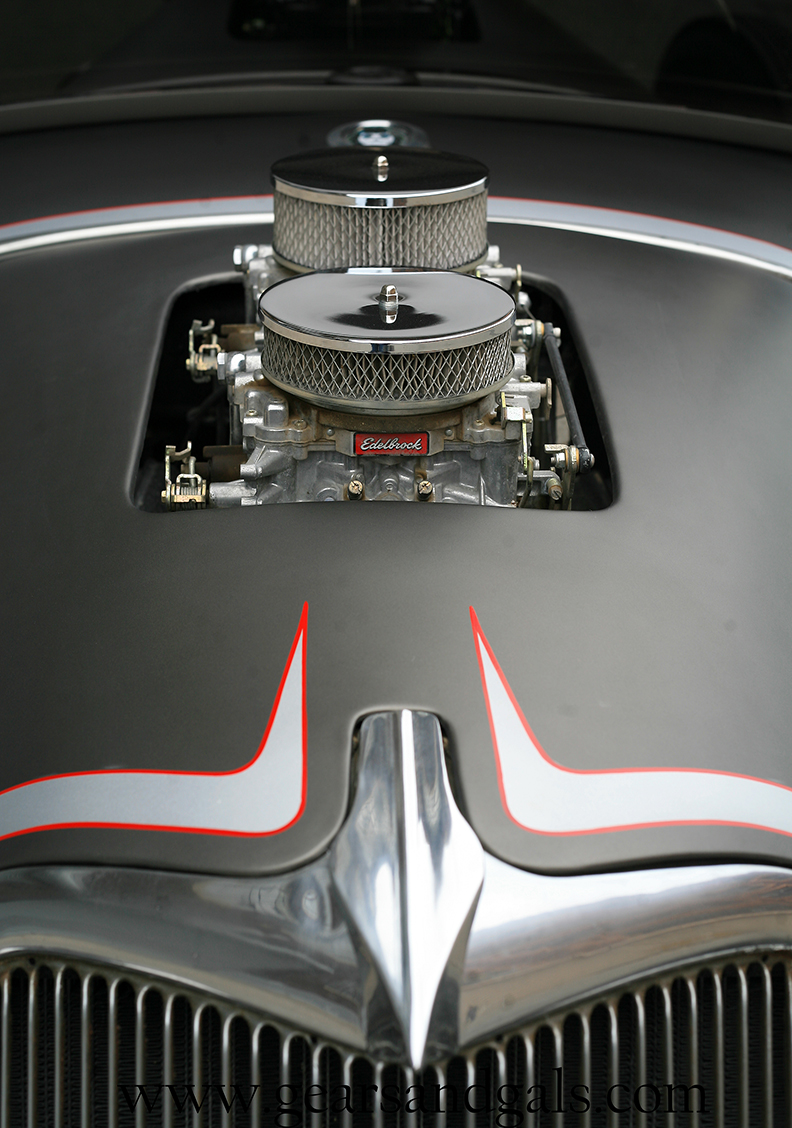 Follow Gears And Gals on Facebook here.
And then go order a subscription to Gears And Gals Magazine on their Website
**** If you want to see this blog in your email inbox every morning when it goes live, go up to the top right hand corner of the page and enter your email address in the subscribe box. 1 lucky subscriber each month will get selected to win a prize. December was a copy of the Atomic Hot Rods DVD "This Is Long Beach" Subscribe to enter to win!****