Photo editing is a major part of my process. Over the years I've learned things that I like and don't like composition wise and I've learned to take better photos but the editing is always an important part of my workflow. I shoot in RAW for the greatest flexibility in editing, both now and in the future. The file sizes are huge and on my old computer were pretty taxing, the newer Mac Mini I built is much faster. I thought I'd give you a basic example of what comes out of the camera vs. the basic edits that I do and then a bit wilder edit. For a few years I've used Apple's Aperture software as both a photo library and to do basic editing, but for more advanced edits I'll routinely fly photos out into Photoshop, Perfect Effects, or Snapseed to get the look I am going after.
Basic Camera Shot
This shot is an outtake from a shoot of Doug Reed's 49 Olds "Toad" that I was lucky enough to shoot for Car Kulture Deluxe magazine.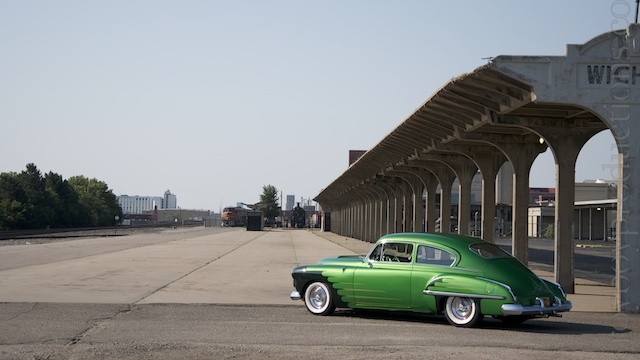 Basic Editing
Some basic editing done here. I have certain presets that I use for different lens usage. They richen the colors , sometimes deepen the contrast, add a basic vignette (sometimes), and on this image I edited out some things that annoyed me, a lonely rock here or there, the end of some railroad rails that stuck into the bottom of the image, just small things to clean up.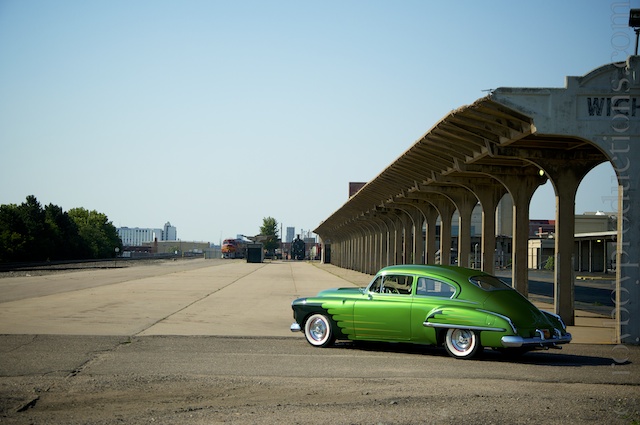 Deeper Editing
Usually this is an artistic process that is different for each photo.
Some other examples
If you have any photos that you'd like to have edited, send me a message here to ask me how.
See you at a show,
Royboy
Use the Subscribe box at the top right corner of the page to receive the latest posts via email each day
Don't forget to get your 2014 Calendar for Charity order in ASAP! They're already going fast, once they're gone they're gone!