Listen here!
(if that player doesn't work go here, you can also find the show in itunes)
Last Weekend's Show: 2014 NSRA Southwestern Nationals held in Oklahoma City, OK
Coverage Part 1 | Part 2 | Part 3 | Part 4
Lots of cars, stockers, mildly customized, hot rods, street rods, wildly customized, a few actual kustoms and everything else you can imagine
Spectators everywhere, seems to be a theme this year. Good thing because it means that people are willing to spend money, in this case $15 a head to come to car shows, maybe a new boom in car building is on the horizon as well.
Got to spend the day with my buddy Jared. He drove over from Tulsa to hang out at the show and it was great to walk around the event with a buddy that's not quite as ate up with this whole car thing as I am, gave me a different perspective on some of the cars.
After the show I followed him back to Tulsa, had dinner with him and his wife and then I passed out on the couch while the NASCAR race was on
Sunday I went over to Doc Parson's house with the intention of filming a feature video on his hot rod "Rowdy" but the weather was not cooperating.
Wemic'd him up and recordedalittle bit for you to hear here on the podcast.

Doc Parsons was a racer for more than 5 decades all over the U.S. and abroad
Stories that I got to hear but we didn't get recorded told tales of gold prospecting in Peru, diving on shipwrecks and coming up with artifacts, building a car for some bigger tracks that USAC outlawed before it finished it's 3rd race
his shop was full of racing memorabilia that all means something to him whether or not it means something to the rest of the world.

Doc's 1 year in a drag effort was in this car.

One of the vintage photos of Doc and one of his cars.

New Blood Award Click here for info on how 2 people will win $500 cash this summer from Royboy Productions and some awesome sponsors.

Sponsors:

Stray Kat Kustoms Car Shows- Stray Kat 500 May 2-5, 2014 in Dewey, OK & Starliner Sept. 6, 2014 in Wichita, KS

Upcoming events
******** Late in the show I mention a bad pain in my leg, it appears to be a pinched nerve.  No worries! **********
Buy one of these shirts and help Chrome Pipes & Pinstripes advertise online and pay for hosting fees.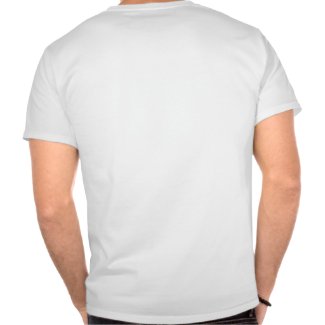 See you at a show,
Royboy
---
Support Royboy Productions!!!
The easiest way (which costs you nothing) is to share this post!  IF you like this post, share it with your car friends using the social media sharing buttons below or just by sending them the link to this page.  Every set of eyeballs on the site helps!
Or if there's something you need to buy from Amazon
, click here to go there. Drag that link to your menu bar for quick and easy access. It costs you nothing extra and Royboy earns a small commission.
Don't forget the Royboy Merch!!!! I have keychains, coozies, stickers & hats for sale. Every piece you buy gets me further down the road to bring more show coverage and podcasts to you.
All Royboy photos on this site are available as prints up to poster sizes. Buying them not only makes your walls cooler it puts gas in the tank to get me to another car show or feature shoot. Please consider buying a print, if you can't do that, I understand. Or just hit the Store page and buy something or make a donation!
---
[jetpack_subscription_form]
---
Podcast: Play in new window | Download
Subscribe: Apple Podcasts | RSS