"Hi to all !   One of the Hall Of Fame's longest-running members, NORM GRABOWSKI, passed away just a year ago…October 12, 2012, so, in honor of Norm, I pulled out one of his earliest stories from my Archives.
Norm was known as the "Father of the T-Bucket" and he was a friend to all he met, I always called him the "Don Rickles" of the R&C Industry because he had a GREAT sense of humour !
TRULY ONE OF THE FUNNIEST GUYS in the Rod & Custom Industry was the one-and-only NORM GRABOWSKI !
This time, Norm talks about how he got into cars to begin with, and gave me the scoop on the early beginnings of, what would become, the Legendary "Kookie Car"!
(Good Question: Where did the '52 Cadillac engine in Norm's T-Bucket come from ?  Listen closely and you'll find out !)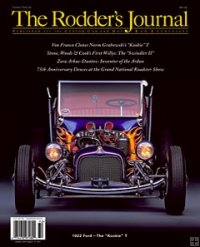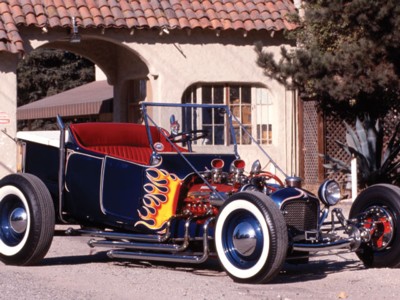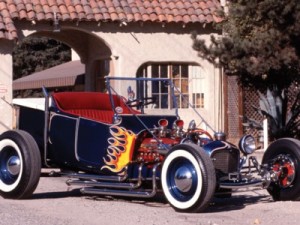 Simply Click-On Here to listen to one of the HOF's most humorous story teller's: NORM GRABOWSKI !
Have a great weekend…and while you're here, be sure to check-out some of the super-cool photos that Travis has shot over the last few weeks ! His work is amazing !!
Jonnie