Early last year I was contacted on Facebook about a new show coming up. The Queen City Riot in Springfield, MO. I'd never been to Springfield for a show before but the guys seemed cool and the show looked like a good time so I booked a room and rolled out for the show.
The show goes down at a VFW facility which means there's some kool old pieces outside, some great food inside and some of our nations heros around all day long.  I was blown away with the biscuits and gravy breakfast that I got at the VFW, you have to get in there and try it. The show itself was on the small side but that will change, this show will grow and my plan is to get back there again this year. The show goes down May 30-June 1 in Springfield, MO, be there.
For info on the show go to their website here, or their facebook here.
Check out this gallery of last year's show or just watch the slideshow below.
See you at a show,
Royboy
———————————————————————————————
March Subscriber Giveaway!
If you want to this blog in your email inbox each time the blog goes live, go on up to the top right hand corner of the website and enter your email address. The last day of each month I randomly pick 1 subscriber to win a prize package. This month's prize is a prize package from Chaotic Customs (shown below), a Royboy Knit Winter Hat & a shirt from Stray Kat Kustoms!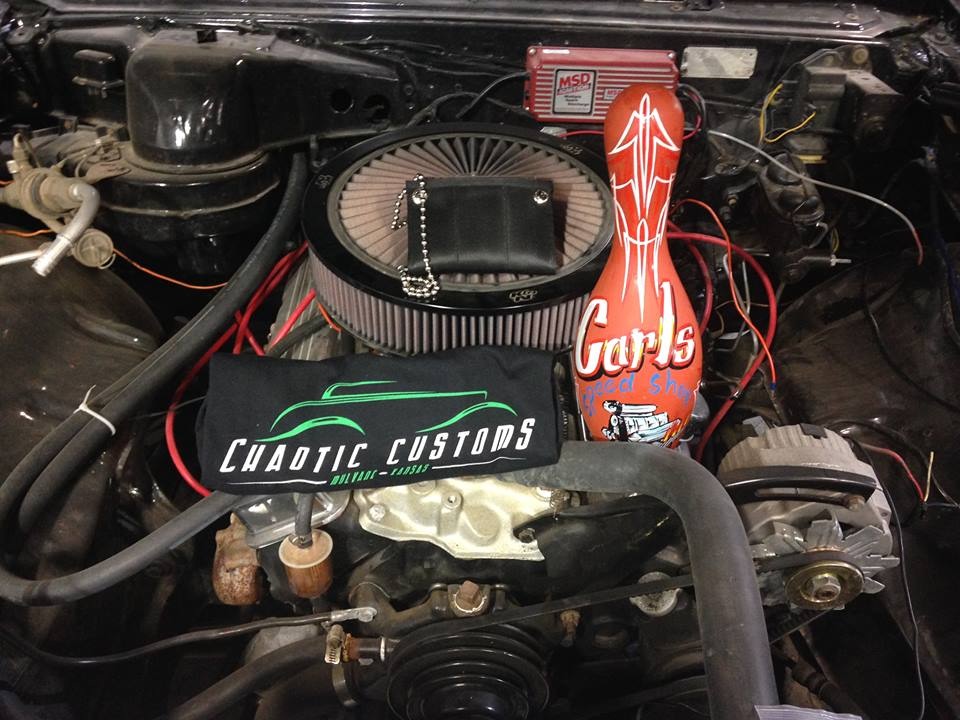 ———————————————————————————————
$1000 Up For Grabs! Click here for more info!
———————————————————————————————
Thank you to the first 2 sponsors of my site, quite frankly the only 2 that I've asked to sponsor the site so far. If you'd like to help sponsor Royboy Productions and provide the koolest car show coverage to folks worldwide, click here to ask me about it.