New Blood Award Entrants
Vote for your favorite by commenting the entrant's name in the comment box on the bottom of this page on the website. You will need to be logged in to facebook to vote.
---
Brock Scehfus – Age 28 – 1957 Buick Special 4dr hardtop. Its two toned black and white along with tuck and roll black and white upholstery. 350/400 combo with a nova sub frame. I'm in the process of lowering right now. It has steelies with stock hub caps with a 4.5″ center chrome bullet.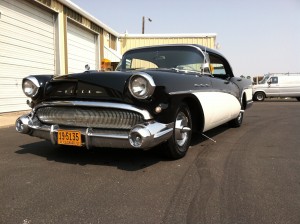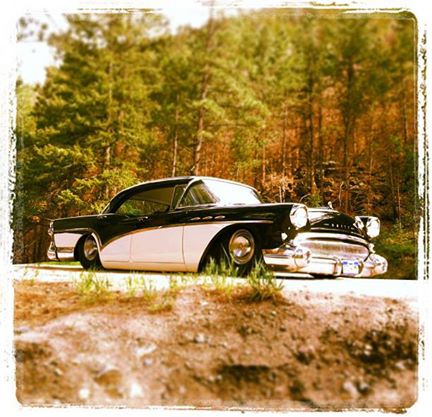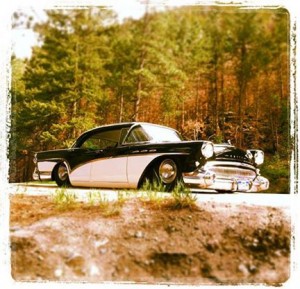 ---
Jon Wright – Age 33 – 1964 thunderbird mild Kustom, air ride, shaved handles, hood scoop extended, tail light grill, astro supremes, white walls, heavy flake top.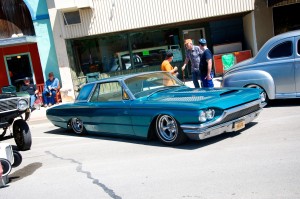 ---
Evan Jones – Age 19 – I drive a 1949 Chevy 5-window pickup.  It's old skool themed, being satin black and red with coker classics white walls.  It's original styling on the inside with a stock dash with slight modifications to adapt for a/c.  There are no body mods.  Custom seat, engine and transmission are small block 350 with 700-R4, both were acquired from the Ol' Marias car show in Ottawa, KS.  With the help of my dad and friends, I bought the truck around my 15th birthday for $800 and began building it from the ground up my sophomore year of high school.  It was up and running by my 16th birthday and I drove it to school my junior year, weather permitting of course. It's been driven frequently since it's completion, the last venture we drove was for my senior trip.  We traveled all of Route 66 to  Chicago and back from our home in Broken Arrow, OK.  I'm now 19 and attend the University of Oklahoma.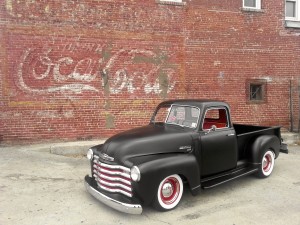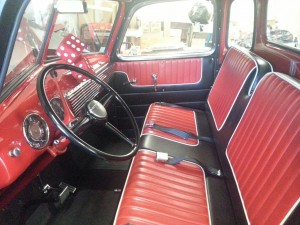 ---
Jeff Redenbaugh – Age 31 – 1962 Mercury Comet Station Wagon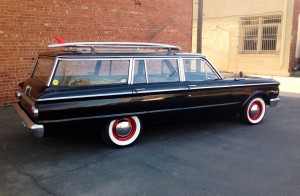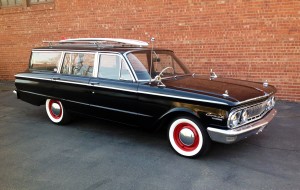 ---
Tony Moore – Age 27 – 1960 coupe deville, lower half original factory paint, upper flaked out roof with the lace pattern of my grandmother's actual table cloth.15″ Supremes with one off 2 3/8″ whitewalls. Redone interior with inserts and stitch pattern inspired by 59 impala. painted and pinstriped tins on the original 390 motor.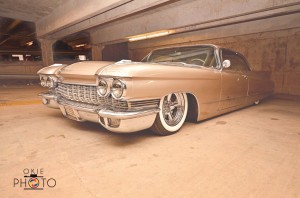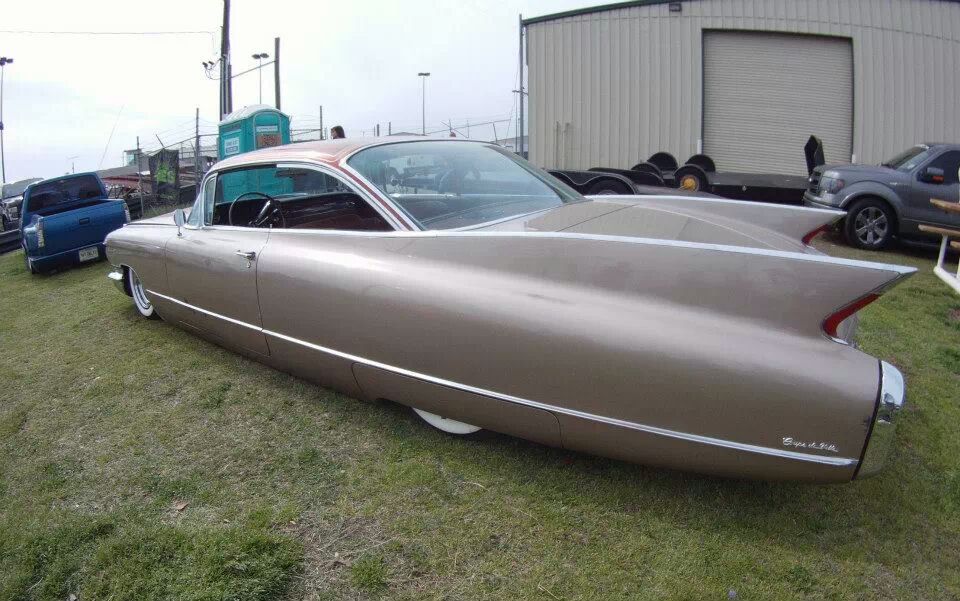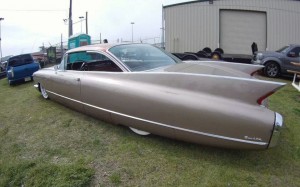 ---
Jamie Han – Age 24 – It's just a pure, simple garage built gasser ranchero. I funded it threw trading labor and selling a pair if model t's. The 65 has a warm 302 t ram covered with a pair of original m/t valve covers that I literally dug out of the trash at a friends shop and the polished them back to a fine sheen. All the spent fumes arethrew a set of fenderwell header that I handcrafted, the collector house a pair of mufflers to hush the roar without the need of full exhaust. The power is sent through a c4 into a narrowed (by yours truly) 8.8 ford rear that houses a Trac loc with a 3.73 cog and a set of halibrand big windows wrapped in so Mickey thompson street rubber. The interior is bare only a mustang bench shifter, a mid sixties dixco tach  and a true vintage gold superior wheel. That's my street freak in a nut shell  thanks for the opportunity Travis and sponsors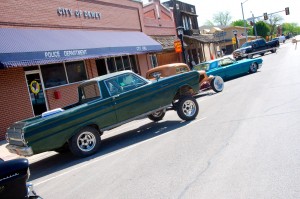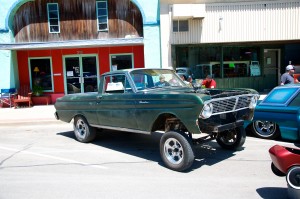 ---
Jason Mayginnes – Age 34 – 1929 Model A Ford Tudor that I've been working on. Dropped / reverse eye spring, still plan on dropping the rear some more, striped, A banger powered (just to be different), '35 Ford 16″ wires with 6.00 and 7.00 bias plies. DP90 black with antique white, gold, and bronze striping. She's a little different with her original roof height and full fendered with some original accessories added to the mix. Don't forget the original spotlight mirror also.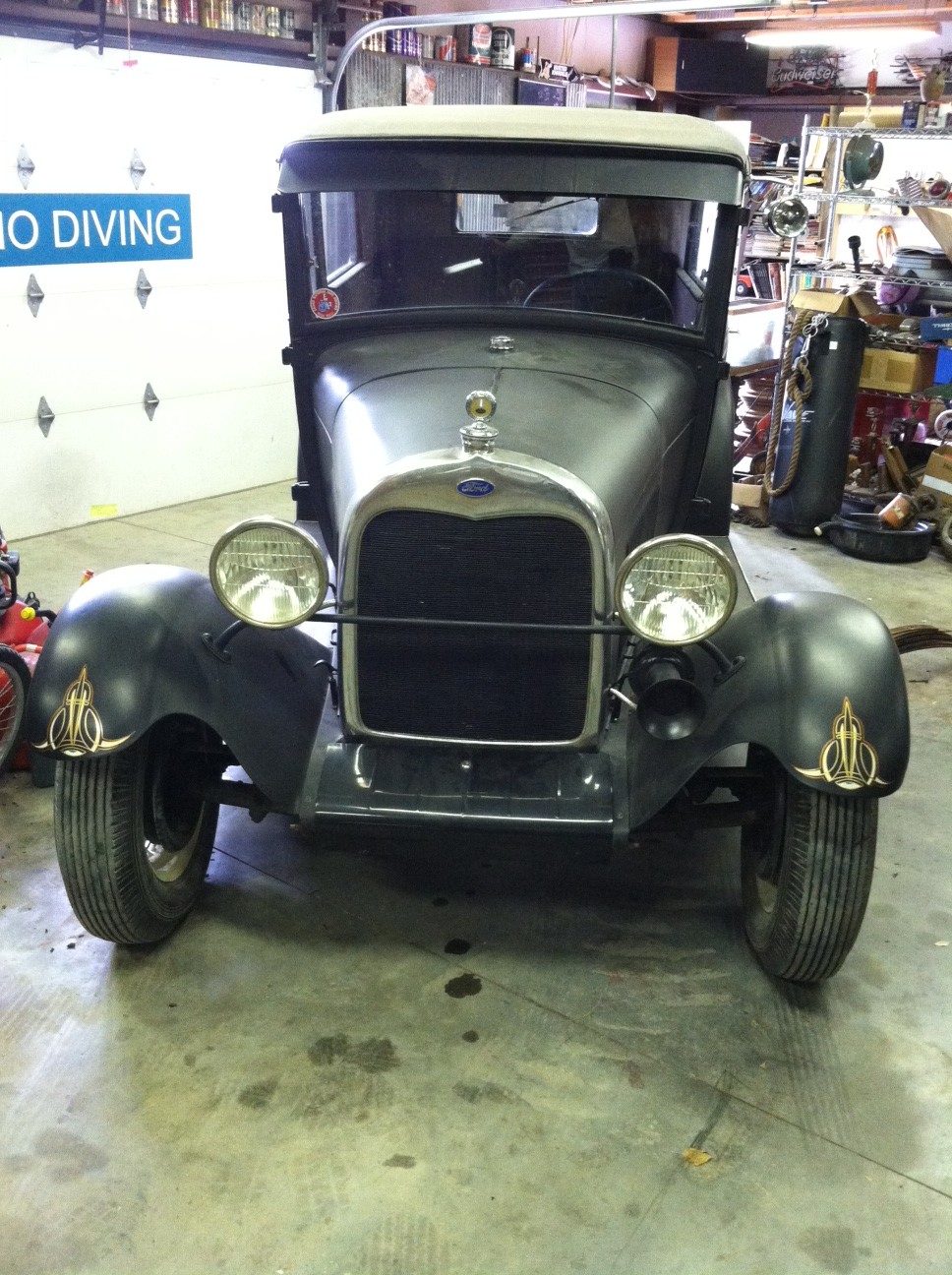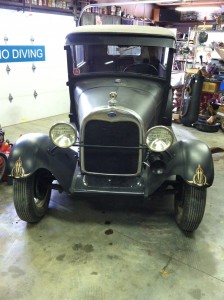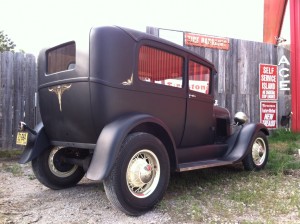 ---
Timm McKenny – Age 31 – A keeper. We found our 46 ford along side the road on a road trip together, the Salina show was actualy part of that trip as a surprise detour, and we had to have it. A 46 has been on my dream list for over a decade and Sarah said we could get it as long as this one was a keeper. A car that ended up in our engagement photos as it arrived to my friends tin shed, and after we both out in hundreds and hundreds  of hours on the car together it was our wedding vehicle. Later on it helped move us 300 miles south for a new adventure moving to Kansas City.
A continual work in progress it will be in the photos of our first house, taking our kids home from the hospital, to there proms and any other big event in the story we are writing. The KKOA show is our only don't miss it show and after three years of almost making it with the ford this year Sarah tells me the car will be there even if she has to push it! A moonshine style car that can take us on long road trips is what we are trying to accomplish, and after some disastrous paint troubles we just painted it a second time just in time to look cool at the hottest show in the country.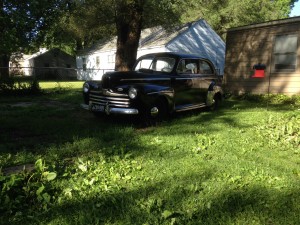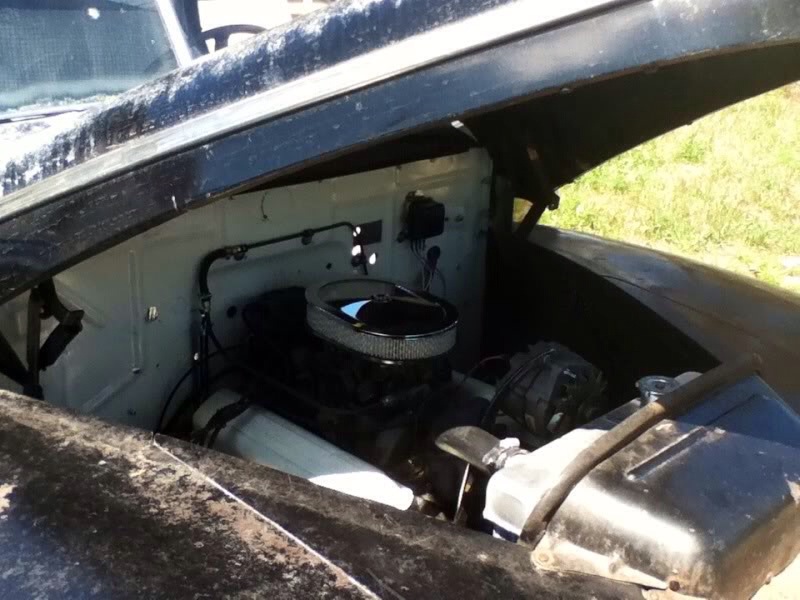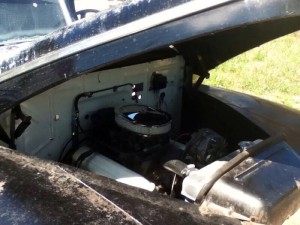 ---
To vote for your favorite simply comment the name you're voting for below on the website, you must be logged into Facebook to comment. And remember the one with the most votes gets $500 cash at the party on July 26th at the Paramount Bar in Salina, KS
1 vote per person please! Voting ends July 14th at Midnight!
 Sponsors:
---
Final Voting!
Evan – 78 votes
Timm- 31 votes
Brock- 25 votes
Jason – 6 votes
Jon – 1 vote
---
I am heartbroken to to relay the news to you that one of our New Blood Award contestants has tragically passed away. Jon Wright was a friend and a good man. We will miss him terribly. Another contestant, Jamie Han has informed me that he is leaving his ride at home and plans on bringing Jon's Thunderbird to the KKOA because Jon wanted to make it there so badly.
---
THE VOTING IS NOW CLOSED!!!! THANK  YOU!!!