It's been awhile since I've done an Artist Feature on the site! It's time to bring them back with my buddy Milo! Not only is Milo an amazing artist, but he also is cohost of two of the podcasts on Set To Stun Productions Network, Hack With Ambition on Wednesdays and Adult Supervision Required on Fridays.

Do you remember an "ah-ha" moment that made you know that art was going to be an integral part of your life?
Man, telling this story could get me in hot water.   I have always been an ART person, from making Christmas gifts as a kid, to having a project of one sort or another through my teen years.  There was a stretch in my late thirties, early forties that I had not done much of anything past doodles while I was on the phone, until Cinder and I decided to go check out a lowbrow art show. The show was advertised as one of those "COME ON OUT, MEET THE ARTIST " kind of shows and because I had been following the work of a lot of the artist there I thought it would be RAD to go check it out.  Once we got to the show we quickly realized that all the artist were friends and really were not there to meet and greet as much as they were there to see old friends and sell some art.  As I looked around the gallery the ART bug re-ignited I think, and I went home with an attitude thinking "SCREW" those guys I'll make my own damn art!  I have been cranking ever since.  (disclaimer, some of those artist are now my best friends in the world!!  SORRY guys!)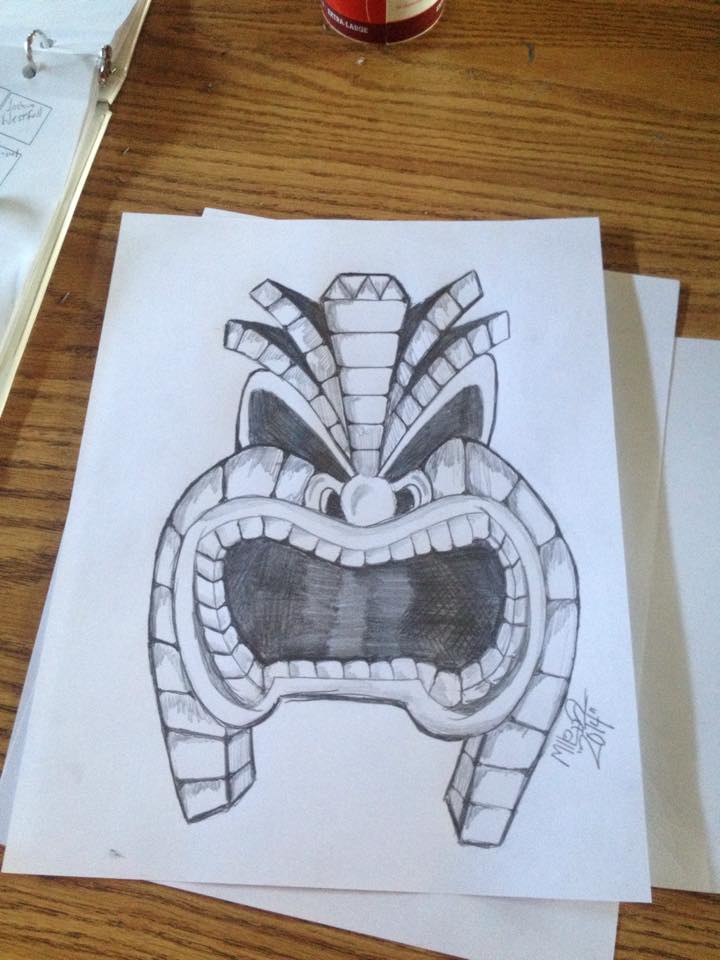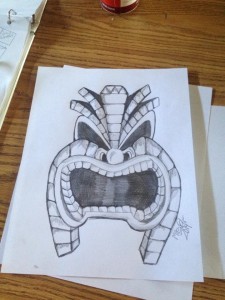 If you could pick 1 piece of your work that would represent the entire body of your work, which one would you choose?
I don't think I can answer that, I don't think I have created it yet!  I don't even think I have settled into a medium or style yet….  I think I'm still evolving!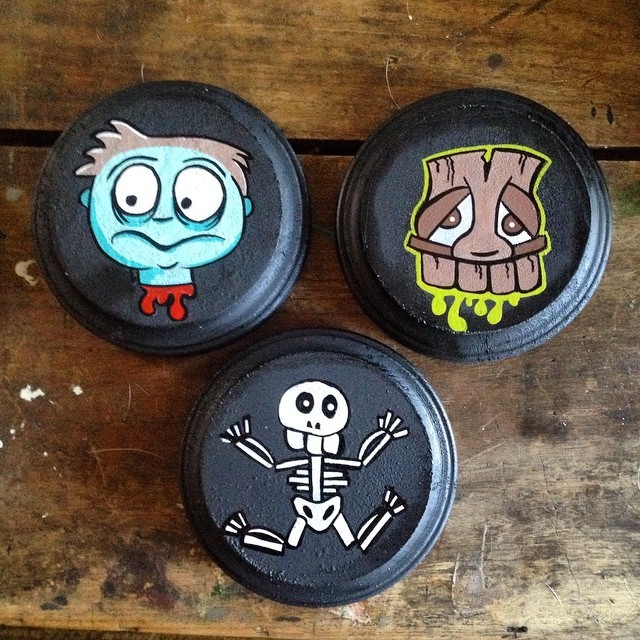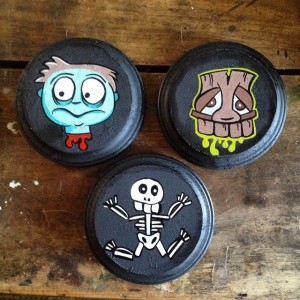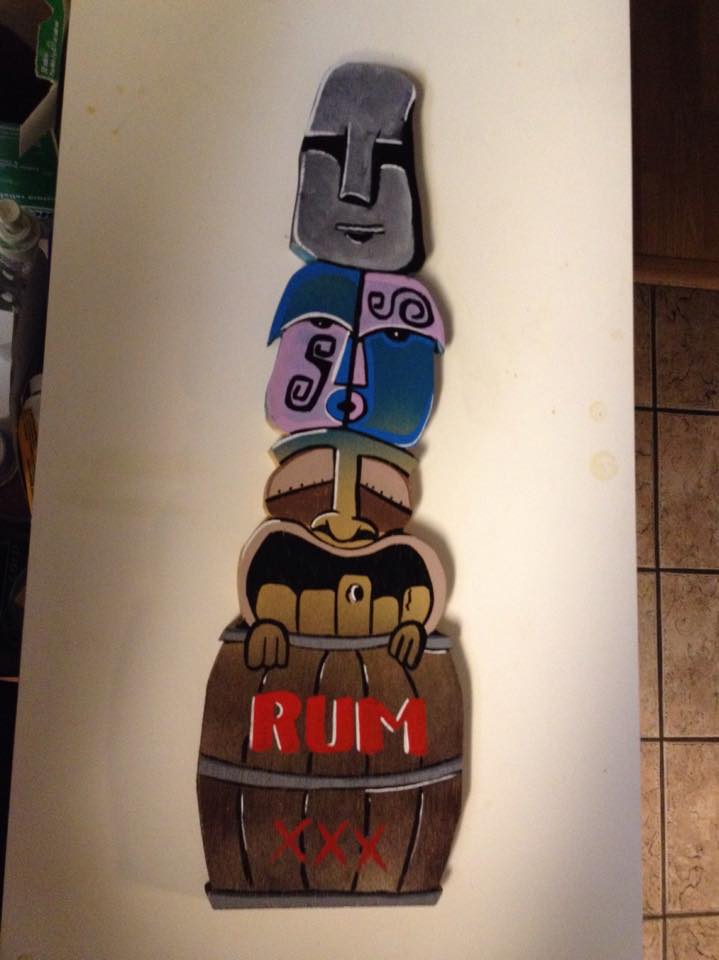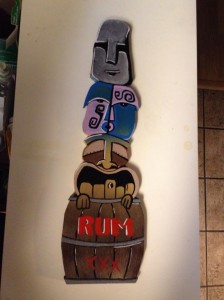 Who or what most inspires your work?
Lately, I think so much of my work has been of a Polynesian flair that I am inspired by the time I lived in Hawaii plus a whole horde of contemporary TIKI artist.  But Ill tell ya the guy who keeps me pushing and trying new stuff and never slacking is Doug Dorr. We spend a fair amount of time hanging out with Doug and every time we do, Im ready to get home and make something new.  Doug does not let me rest on where I am at.  When we are at his place he chains me to the art table and puts me to work! (There are pics on facebook to prove it!) I respect that he has a new idea or new process to his art every time I see him, he keeps it really fresh!  I try and do the same!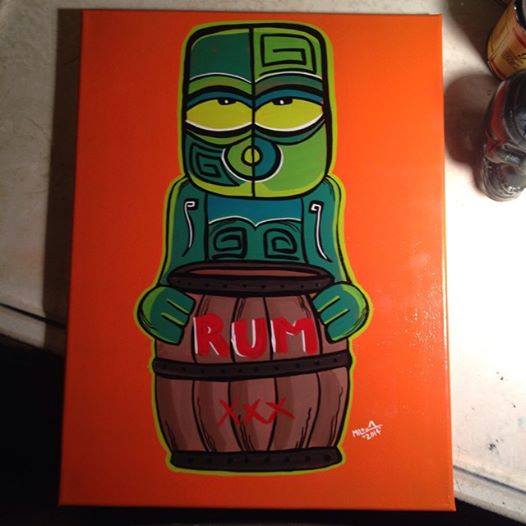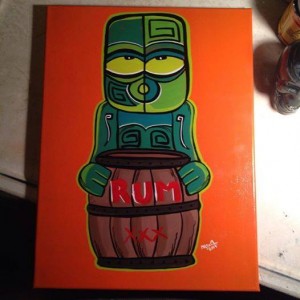 Is there an artistic style or process that you haven't tried yet that you want to try?
I think I have had my hands in a bit of everything from time to time.  But the one thing I really want to do is make some TIKI mugs. I have read everything I could get my hands on about slip casting and have gotten advice from some of the greats in the art form. But getting my hands on a kiln has stopped me in my tracks….   It is still on the ToDo list!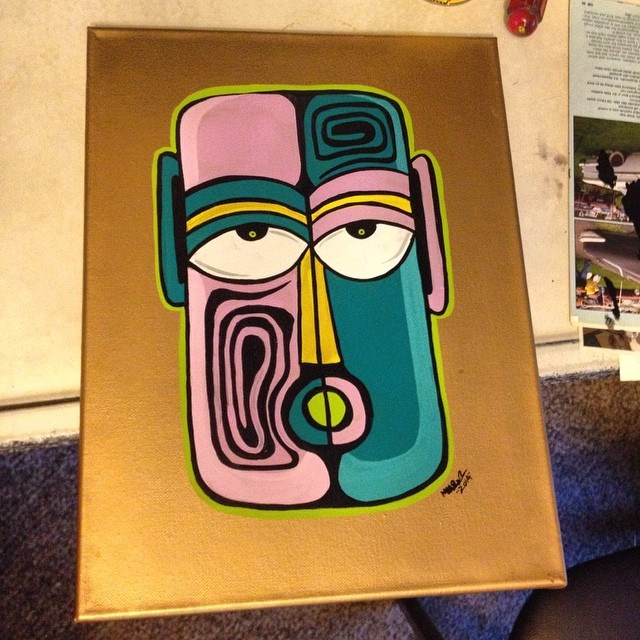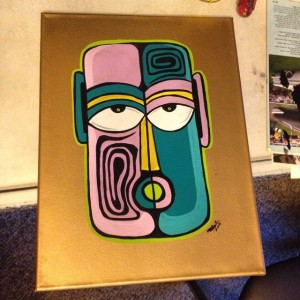 What's 1 piece of advice you'd give an artist that's just starting out today?
Find a fire in your belly and just make shit! (sorry about the French)  Don't care about how it looks, don't care that people say "YOU SUCK" (what have they made) just make something.  Nothing worse than a guy unwilling to JUST DO IT (can I say that??lol)  contact an artist you dig and ask for help! If he is a BUTT ask the next guy!  I am always willing to help a guy out! send me an email, hit me on facebook, Ill help out!  Honestly the trick is just to keep working!  No one drops out of their mamma and can paint like an Italian master you need to put in the work! And earn respect don't expect the world to fall at your feet.  Post your progress on social media let other artist and fans see you are putting in the time and work!  And don't ever do this crap for money and fame do it because you love it.  Let the chips fall where they may!  If your cool with that attitude you will be a rock star!!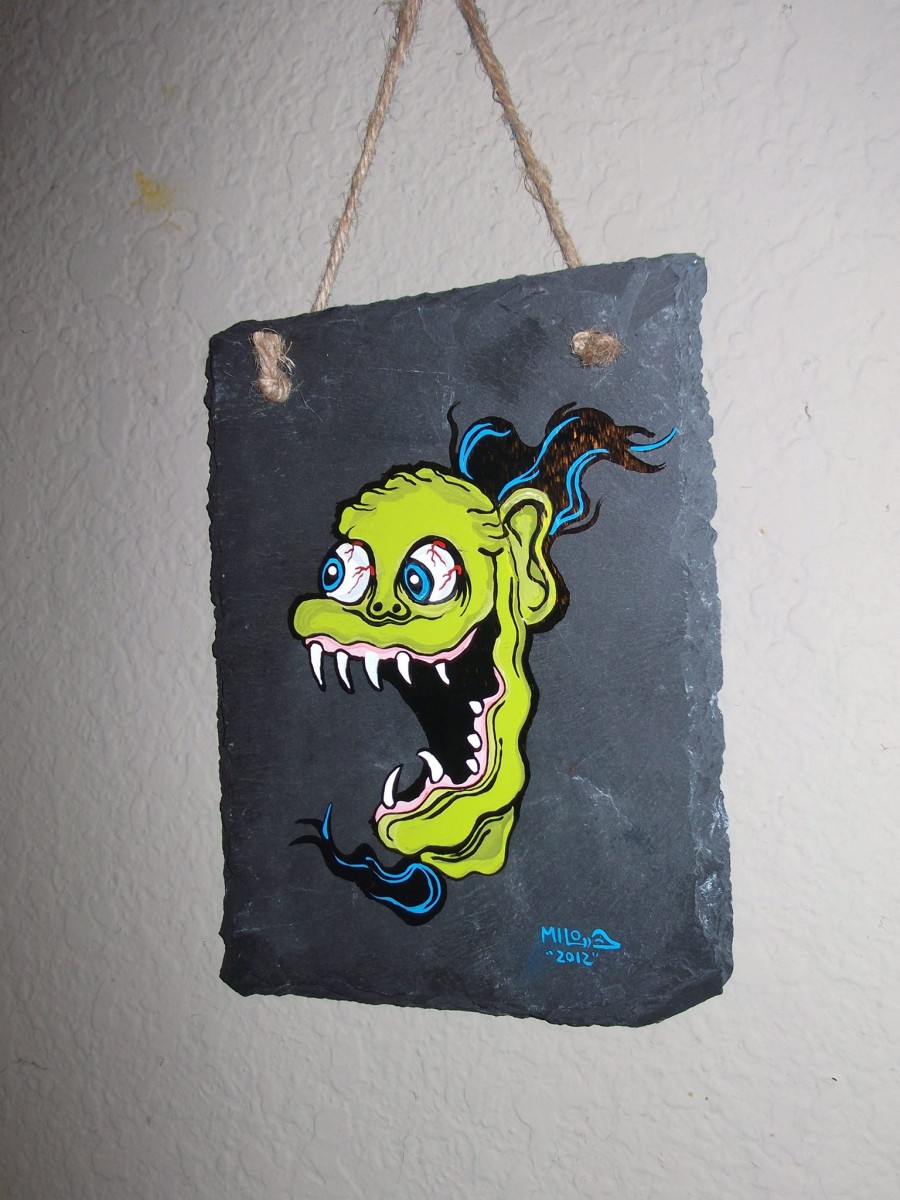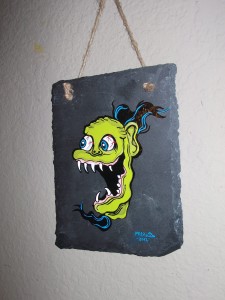 How do people get ahold of you?
Twitter: @MILO1957
Facebook: milos artworks
Instagram: milokustomkultureartwerks
Website: naw, but you can send me an Email   milo1957@yahoo.com
See you at a show,

Royboy
---
Don't forget the Royboy Merch!!!! I have keychains, coozies, stickers & hats for sale. Every piece you buy gets me further down the road to bring more show coverage and podcasts to you.
PS: IF you like this post, share it with your car friends using the social media sharing buttons below or just by sending them the link to this page. Every set of eyeballs on the site helps! Or just hit the Store page and buy something or make a donation!
---
[jetpack_subscription_form]
---