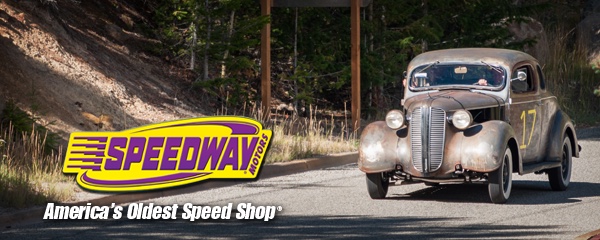 For part 2 of the 2015 Hot Rod Hill Climb coverage we'll finish up a few pre Hill Climb shots then pick up the on mountain action. We caught a ride on one of the buses and got off about ⅓ of the way up the course. I started shooting from outside of the corner, a pretty good spot, all of the shots today are from that vantage point. I wanted to make sure to give you a different angle from last year and I LOVE some of these shots.
Part 1 | Part 2 | Part 3 | Part 4 | Part 5 |
Podcast Episode 71 with Cory Taulbert Talking about the event!
Jim Smith of the Hot Rod Garage in Sand Springs, OK brought his tub up to enjoy the mountains.
Before the cars took the course Mike held a driver's meeting to fill everyone in on the details.
My view of the starting line from where I was covering the action.
Part 1 | Part 2 | Part 3 | Part 4 | Part 5 |
Podcast Episode 71 with Cory Taulbert Talking about the event!
Buy a print (click on the image for the shopping cart) if you like a photo!
See you at a show,
Royboy
---
Support Royboy Productions!!!
The easiest way (which costs you nothing) is to share this post!  IF you like this post, share it with your car friends using the social media sharing buttons below or just by sending them the link to this page.  Every set of eyeballs on the site helps!
Or if there's something you need to buy from Amazon
, click here to go there. Drag that link to your menu bar for quick and easy access. It costs you nothing extra and Royboy earns a small commission.
Don't forget the Royboy Merch!!!! I have keychains, coozies, stickers & hats for sale. Every piece you buy gets me further down the road to bring more show coverage and podcasts to you.
All Royboy photos on this site are available as prints up to poster sizes. Buying them not only makes your walls cooler it puts gas in the tank to get me to another car show or feature shoot. Please consider buying a print, if you can't do that, I understand. Or just hit the Store page and buy something or make a donation!
---
[jetpack_subscription_form]
---