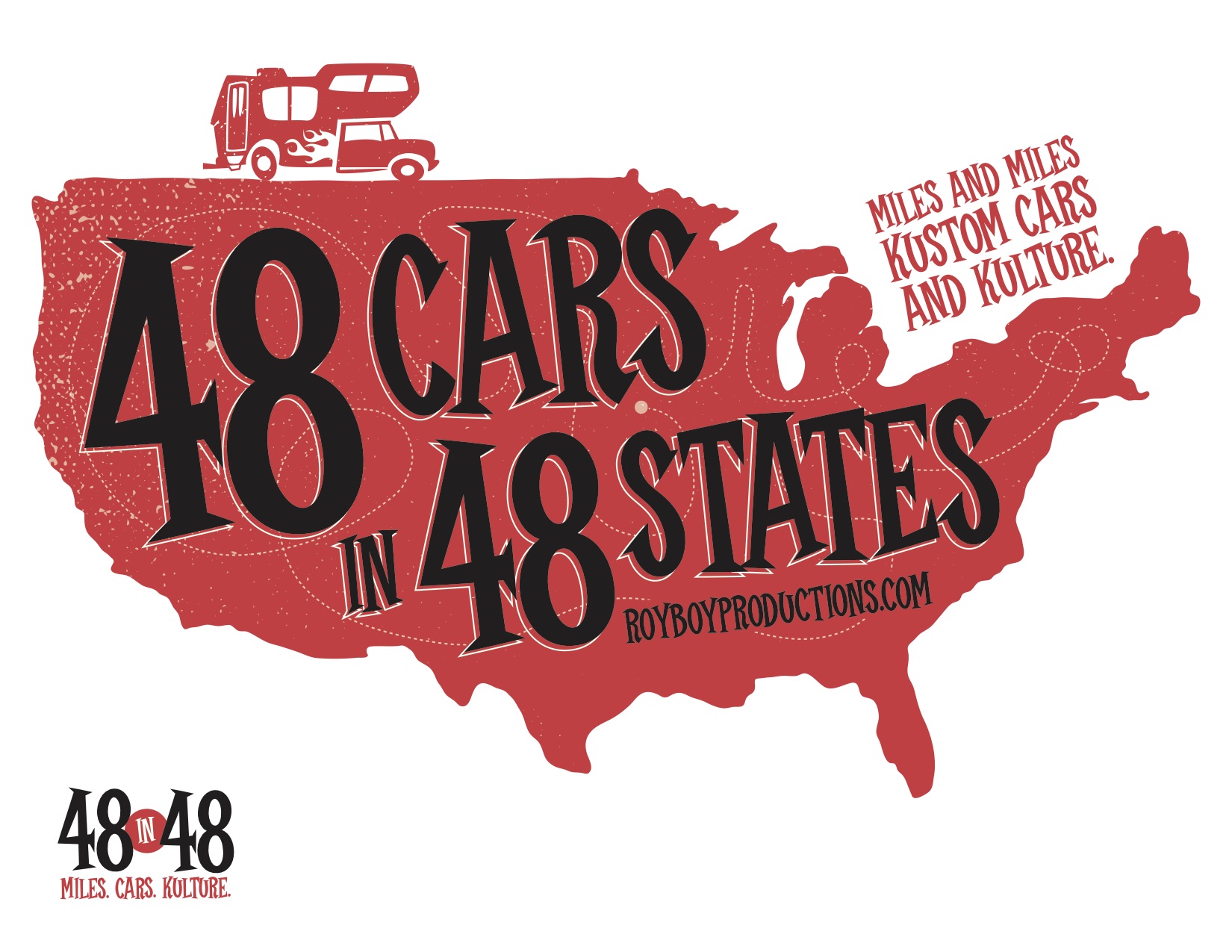 For those that don't listen to my Chrome Pipes & Pinstripes Podcast, well first of all why the hell don't you? Each week I have guests on to tell stories and talk about the cool stuff that goes on in the rod and kustom world. Anyways, for those that don't listen you may wonder what the whole 48 Cars in 48 States thing is. Or maybe you don't know about it at all. Either way, this post is for you. I'm going to lay out the basic plan of an idea that has been rolling around in my brain for a few years. An idea that will take shape over the next 10 or so months leading up to the biggest adventure of my life.
Order the 48 Cars 48 States book here:
It's only $86.50 shipped anywhere in the USA

48 Cars in 48 States
The Idea
The basic idea is to take the trip of a lifetime. That's it, end of post.
Okay you probably want more details than that.
The idea is to take my trusty Galaxie 500 and my new camper "Irene" on a 48 State road trip, in each state I'll shoot a traditionally styled hot rod, kustom or drag car. At the end of the trip I will create a coffee table book of the entire adventure and hopefully I'll have added a whole bunch of new members of my rod and kustom family.
I've already got some of the cars lined up, and I already have more cars for a couple of states than I need. The goal was originally to do the entire trip in 48 days, but with the uncontrollable weather I decided to use the 48 days as a goal but not an absolute necessity. No matter how I do it, this trip is going to be huge.
The Book
The book will be a limited run coffee table book of about 120 pages. That's an estimate, I could change that as the project goes on. What I'm envisioning is a big keepsake hardcover book, one that hopefully future generations can enjoy and get a feel for who we were, for what we drove, for how we chose to spend our free time. Some day when the grandkids of today's grandkids look back they can see the book, maybe some archived version of this website, and they can feel a greater connection with us than we can feel looking back at those that came before us.
My vision is to chronicle the trip, plus each car on the trip. Maybe some stops along the way as time allows. It would be great to work in a few shop visits along the way but those stories might be on the website only. I'm not sure if the daily car features will be on the site along the way or just in the book. All of these are details that I'll work out long before it's time to head out on the road.
Since the hard cover books will be a limited run I'm guessing at pricing them at $100, earning me about a $10/book profit, but this is not about making money. It's about having a grand adventure and creating a great keepsake of the trip, the cars and the people that I meet on the road.
You don't have to have a car in the book to get a copy of it. I'll gladly sell a copy to anyone, but since they are going to most likely be printed only once, when the time comes you'll want to get your order in early. If there's enough interest to have a bigger quantity printed, the price will definitely come down, I may be talked into doing a soft cover version of the book as well. There will be more info on that later, if you're not already subscribed to this site, get that done by entering your email on this page.
---
These folks are making 48 Cars In 48 States possible! Support them, let them know that you appreciate them supporting this adventure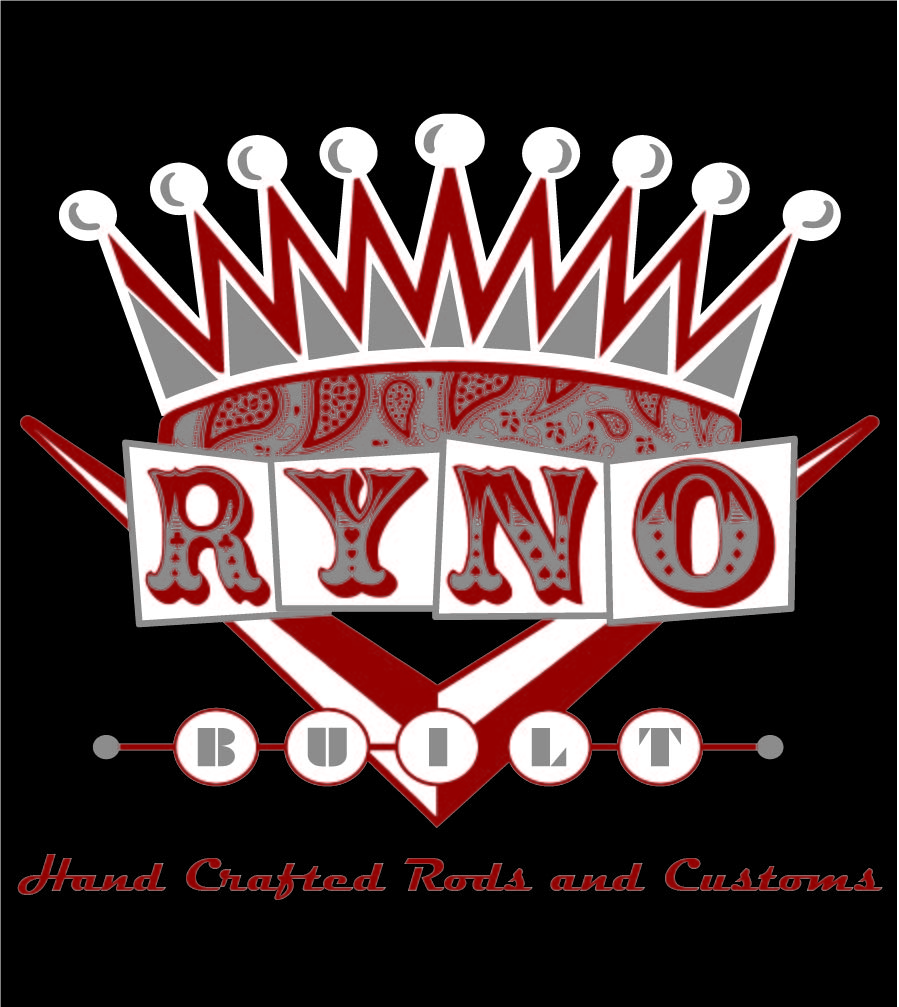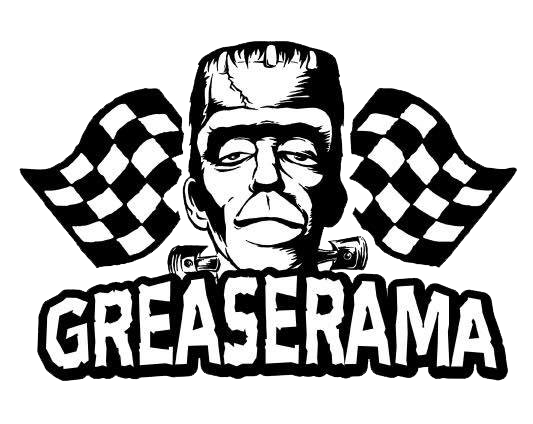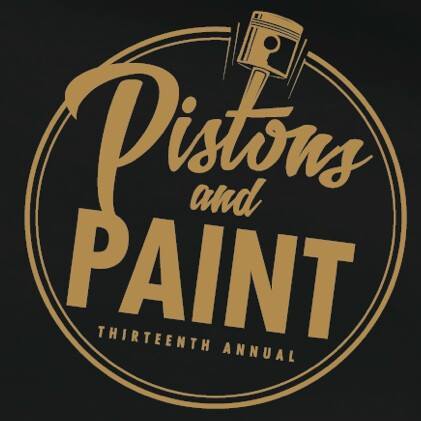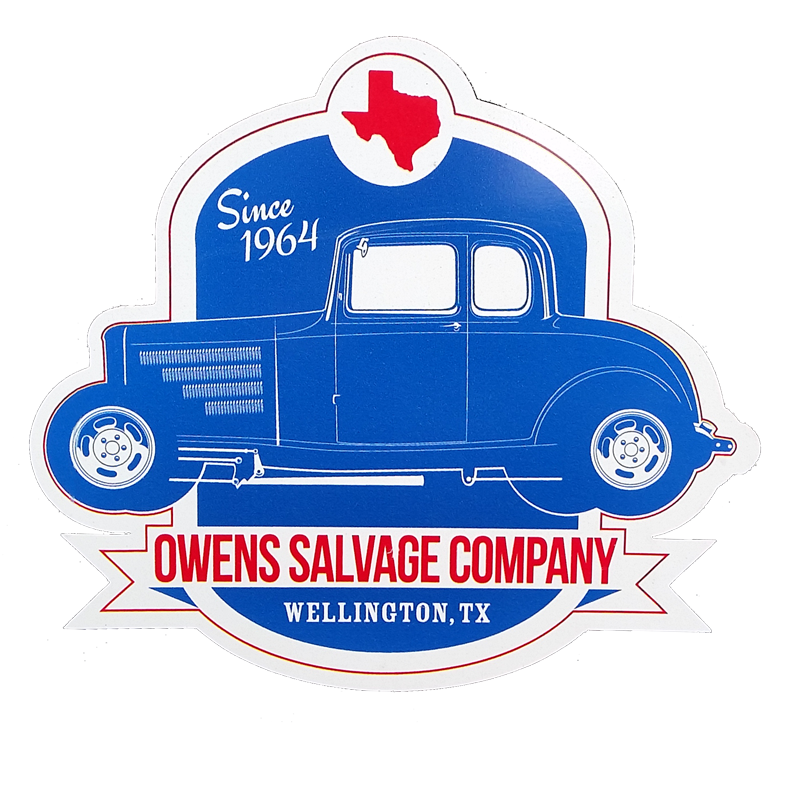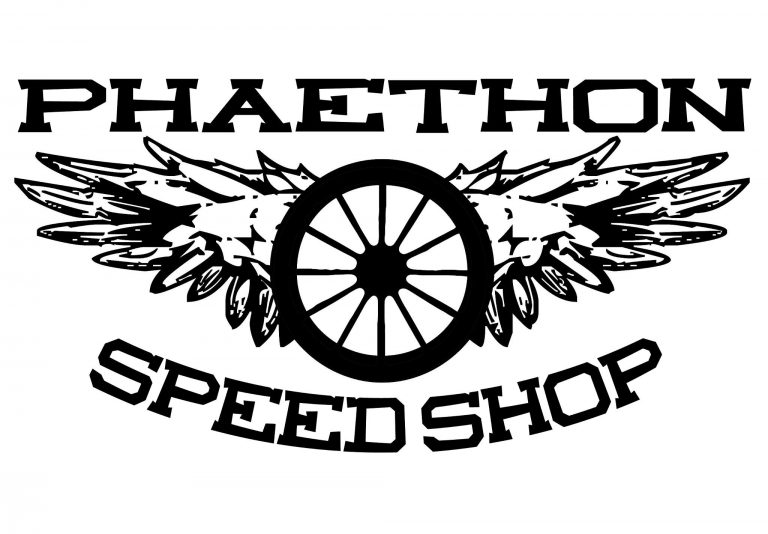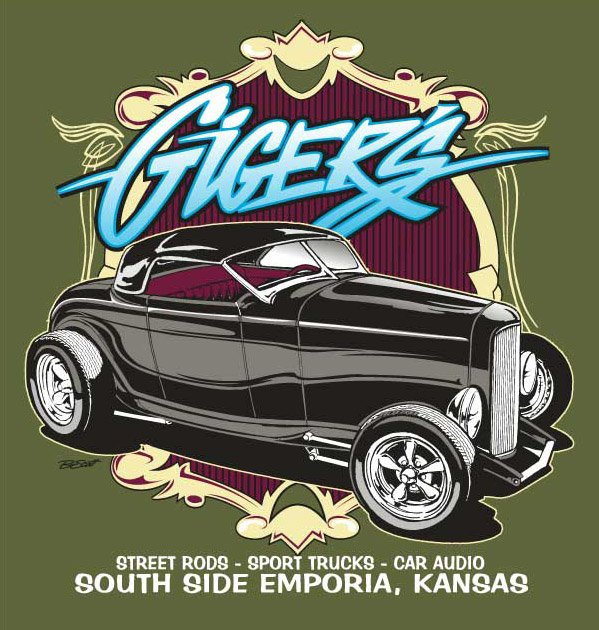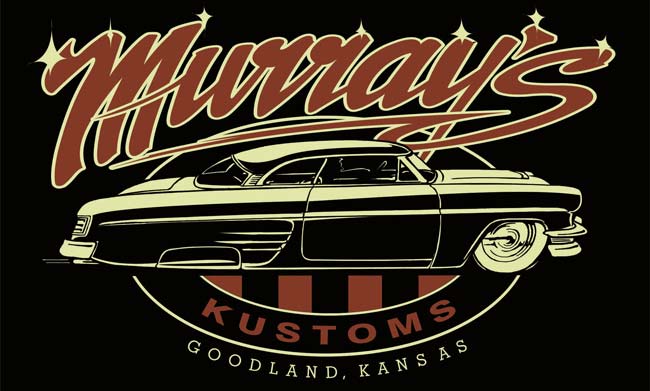 ---
The Cars
As I said, each state will have 1 car officially represent it, and some of those states are already spoken for. The goal is to find cars that visually are what you'd see at a car show in 1964 or before. I have nothing against muscle cars, Porsches, MG's, etc. but this project will be about hot rods, kustoms and drag vehicles.
Essentially each car owner will be hiring me for a photo shoot, I will provide the owner with 5 fully edited full resolution digital images of their ride, plus a copy of the book. They can also purchase prints from my site of any of the images of their car. All of the photos from this trip will have their own special gallery on my site and a mini feature article in the book and possibly on the site. The price of the package will be $250
So far the official spots for Nebraska, Mississippi, Texas and New Mexico are taken, if you'd like your car to be the car or truck for your state you can
contact me here for more information
. Some other states have interested parties but they have not pledged the fee yet, I do reserve the right to let them have the state up until the time I take payment.
The Plan
The dates are not set in stone yet, but I'm shooting for an early May departure. A couple of days after the Stray Kat 500 would be perfect for my schedule. The Galaxie and the camper will have a handful of trips under their belts by that time and I plan on spending a couple of weeks living in the camper in my yard to make sure that I have it all sorted and loaded ahead of time.
I have a plan for the order of the states and I hope to be able to knock out 2 states on day 1, then 1, then 2, etc. to bank up a few days in case of inclement weather or breakdowns. Starting in Nebraska and heading north to South Dakota is how the plan starts, then I criss cross across the northern half of the country until I head down the east coast and criss cross back across the southern half of the country to the west coast. Up the west coast and work my way back to end up in Kansas. It will be a long trip, lots of miles, lots of photos, lots of cars, lots of people and I hope a whole lot of fun.
The camper will be set up to record audio with the car owners along the way so I can do mini interviews with them and put together a podcast each week with some of the folks I meet on the road. I will have the entire trip planned out before the departure, exact city to city travel plans, extra stops along the way, etc. Ideally each stop would be scheduled as well as where I'll be camping each night, although those exact locations will be kept private. If you'd like your shop or car club to be a stop along the way, contact me here and if I can work it in to the schedule I'd be happy to!
From my research I'm told to expect to spend about $125 a day if nothing goes wrong. That's $6000 if all goes well. I think you can see why I'm looking at how to get sponsors to help offset the cost.
What's next?
I'm in the process of planning the partial restoration of my 1957 canned ham camper named "Irene" now. The goal is to get some water damage fixed, add 12v lighting and plug ins, add a fridge and stove top for food prep, batteries and solar panels to charge them to run everything and probably a generator so that I can run an AC on those hot days. I'll be updating the site under the 48 Cars In 48 States heading with progress posts showing what I'm doing and planning to do on the camper.
The Galaxie will also need some TLC. After the Starliner show I'll deliver the car to
Ryno Built Rods & Customs
and he'll fab up a hidden hitch, add a trailer brake and fix some rust issues that I've been putting off. Later in the year I plan on swapping out the front drums for discs, getting some other engine issues figured out and generally getting the ol girl ready to go on this adventure.
I'll be looking for sponsors to help cover the cost of the trip, the parts and costs of the upgrades to the car and camper and other items along the way. It would be great to get a gas station chain to come on board to cover fuel costs, or a sandwich chain to sponsor some meals, a hotel chain to cover a room once a week so I can use the wifi, have a good shower that's not in a truck stop or camp ground and have a good night's sleep in a great bed.
What Can You Do To Help?
If you want to help the project but you don't want to have your car featured, don't want to buy the book, what can you do? I'll hopefully have some other ways that you can help, straight up donations will be accepted, as well as I plan on having some merch along the way that you can get to have something cool and put a couple of dollars toward the cause. I'm hoping to have options from $1 up to as much as you want to donate. Hell, if this goes well and people are into it I can plan big, multi state trips something that happens a couple of times a year. The best possible scenario would be that this would leave to a full time career documenting the cars and people of the car hobby.
The schedule will be my boss for this trip, the entire trip will be planned down to the hour. Each fuel stop, each food stop, each place to camp for the night will all be planned around the cars that need to be shot and the timeframe of trying to finish up in 48 days. If you'd like to take me to dinner or lunch or a tank of gas or something of the sort contact me here and if I can fit it into the schedule then we'll make it happen!
Royboy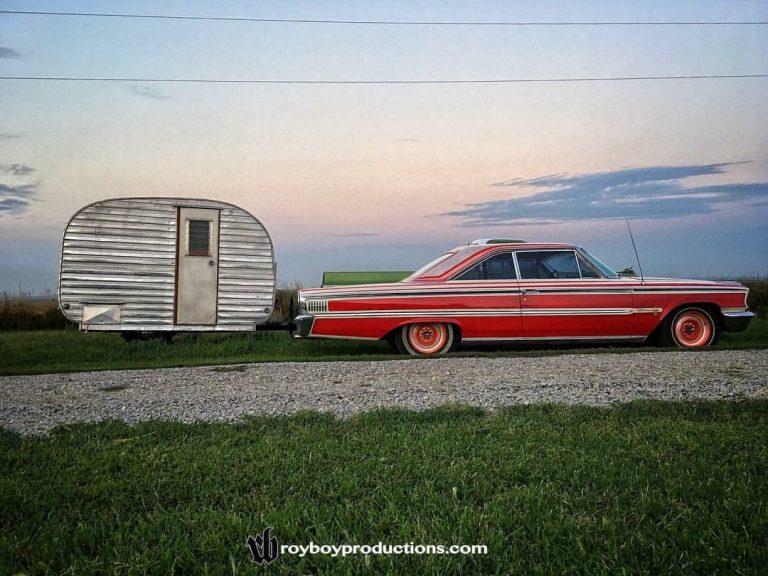 ---
Support Royboy Productions!!!
The easiest way (which costs you nothing) is to share this post!  IF you like this post, share it with your car friends using the social media sharing buttons below or just by sending them the link to this page.  Every set of eyeballs on the site helps!
Or if there's something you need to buy from Amazon
, click here to go there. Drag that link to your menu bar for quick and easy access. It costs you nothing extra and Royboy earns a small commission.
Don't forget the Royboy Merch!!!! I have keychains, coozies, stickers & hats for sale. Every piece you buy gets me further down the road to bring more show coverage and podcasts to you.
All Royboy photos on this site are available as prints up to poster sizes. Buying them not only makes your walls cooler it puts gas in the tank to get me to another car show or feature shoot. Please consider buying a print, if you can't do that, I understand. Or just hit the Store page and buy something or make a donation!
---
[jetpack_subscription_form]
---