After being sick all week I didn't have the Galaxie prepped for a road trip so I hopped in the daily to run the 180 miles up to the Platte County Fairgrounds in Tracy, MO for the 2019 edition of the Greaserama. 
The forecast all week had been looking worse and worse for Saturday but that all changed on Friday, and thankfully by Saturday the 100% chance of rain was down to just some sprinkles for a bit on Saturday.
For the uninitiated, the Greaserama is put on by the KC area club called Los Punk Rods, it's been held now for 19 years, and although it's changed locations a couple of times it's always a great time. 
They bill the show as the Midwest's Original Punk Rock Car Show, it's for 64 and older cars, 72 and older trucks and custom cycles. There are bands playing all day, great art vendors inside and outside, an awesome art gallery and of course, the cars. 
---
Todd Jones Shoebox Shirt Reissue – ON SALE NOW!!!!!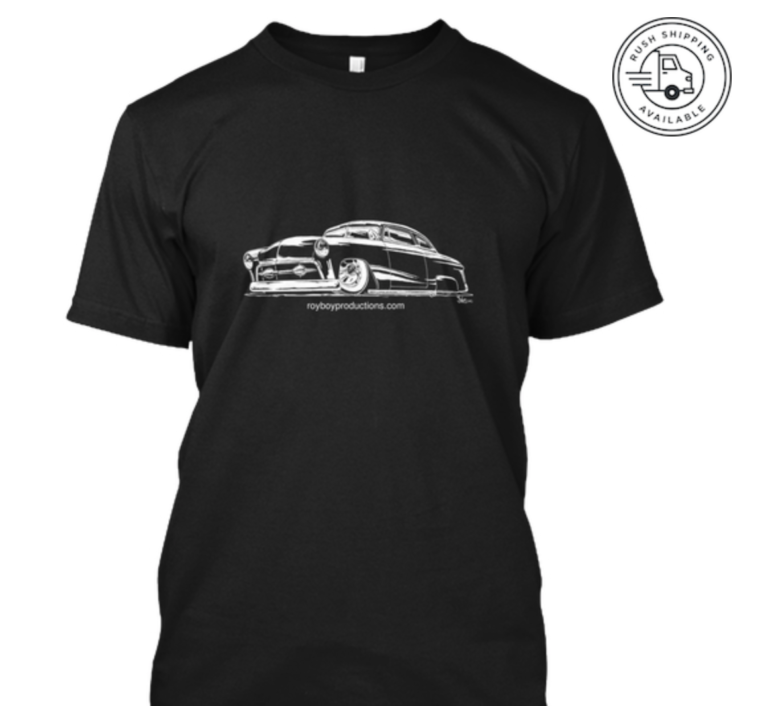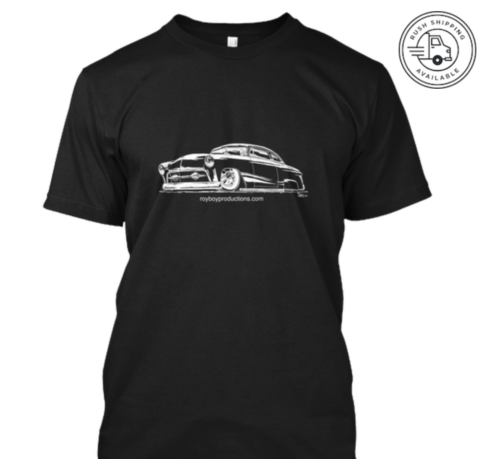 ---
Slideshow of the gallery (only available on royboyproductions.com)
Buy a print (click on the image for the shopping cart) if you like a photo!
See you at a show,
Royboy
---
Support Royboy Productions!!!
The easiest way (which costs you nothing) is to share this post!  IF you like this post, share it with your car friends using the social media sharing buttons below or just by sending them the link to this page.  Every set of eyeballs on the site helps!
If you LOVE what I do, go have a look at my Patreon page where you can make sure that I can keep doing this by supporting my site with a small monthly donation.
Thanks!