Each year before I go out to California for the 2020 Grand National Roadster Show I wonder to myself, is it really worth the expense and the time off of work to travel all the way out to CA again? Each year on the way home from the trip I remember that it certainly was worth it.
This year I flew out on Wednesday, for the first time flying into Ontario airport since it's super close to the show and the hotel that I stay at. By the way if you're heading out to the area, you should look into staying at the Best Western Pine Tree Motel, it's owned by the family of a friend of mine and it's always a good stay for me.
Arriving late Wednesday evening, a white van screams in to the pick up area and the door flings open.
"Hey brother!" call out some voices from inside the dark van. Against my better judgement I climb in. My Lonely Knights family is here! I hop in the van and we make our way to the nearest In And Out for a Double Double and some catching up.
Thursday I do something that I didn't think I was going to do, I went with the club to Disneyland. I've been to Walt Disney World a few times in my life but since I've been doing shop visits every year before this show I decided to go with them for something different. It. Was. A. Blast! I highly recommend going with a group of your adult friends.
---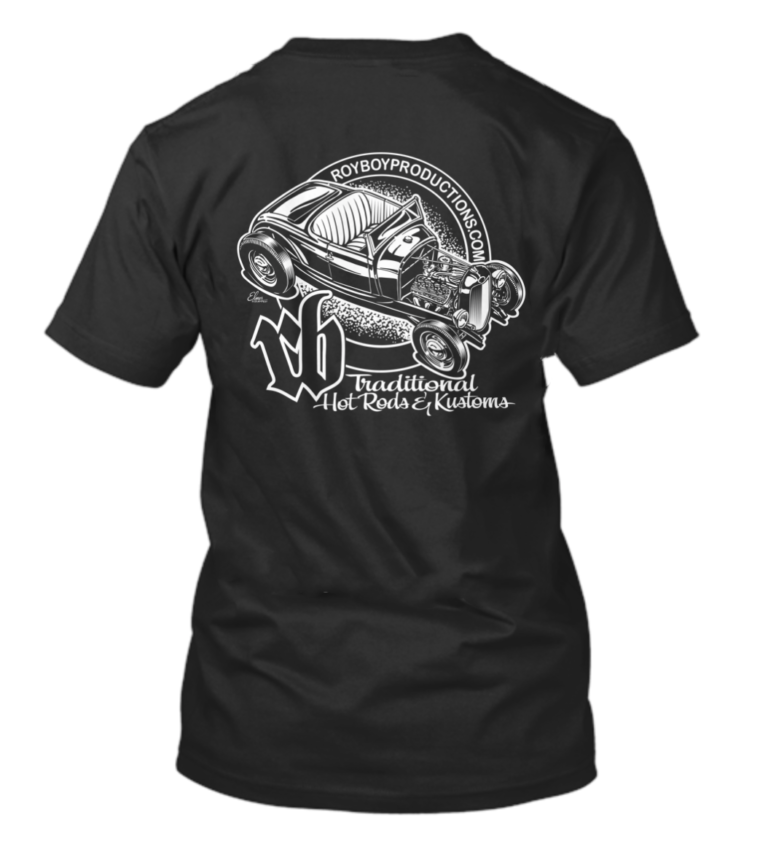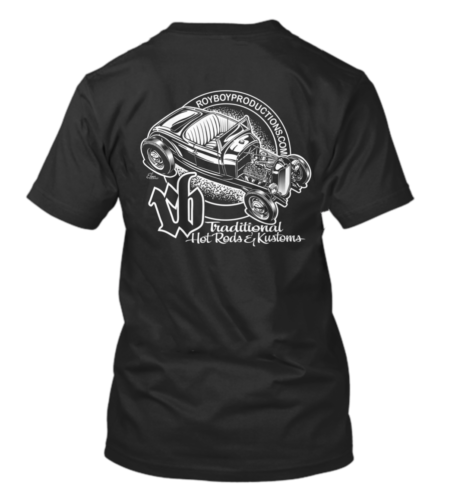 The new Royboy Roadster shirt with artwork by Mike Elmer, Click here to order yours today!
---
Friday  we headed for the Early Ford Store in San Dimas and met up with Dan and Brooke Dolan, so my club brother Jon and I hopped in with them to head to the show while the rest of the club spent the day exploring the LA metro.
The 2020 Grand National Roadster Show was already packed with great rides. Friday is my favorite day to go because there are less spectators, I can spend more time catching up with friends from across the globe. Saturday is great because of the extra cars parked in between the buildings but I find it impossible to see the whole show on Saturday alone.
I spent some time throughout the weekend introducing myself to various vendors that I will be working with going forward at my new job at Affordable Street Rods in Peabody, KS. It's great to be able to start the new job off with faces to go with the names and email addresses that I'll be interacting with going forward.
While much has been said since the end of the show about the 2020 America's Most Beautiful Roadster, I'm staying away from entering the discussion save to say, the kind of cars that I dig are not normally what wins the show, and I didn't judge the cars I only looked at each from a few feet away so my opinion on who won doesn't really matter. I know which were my favorite rides of the show.
---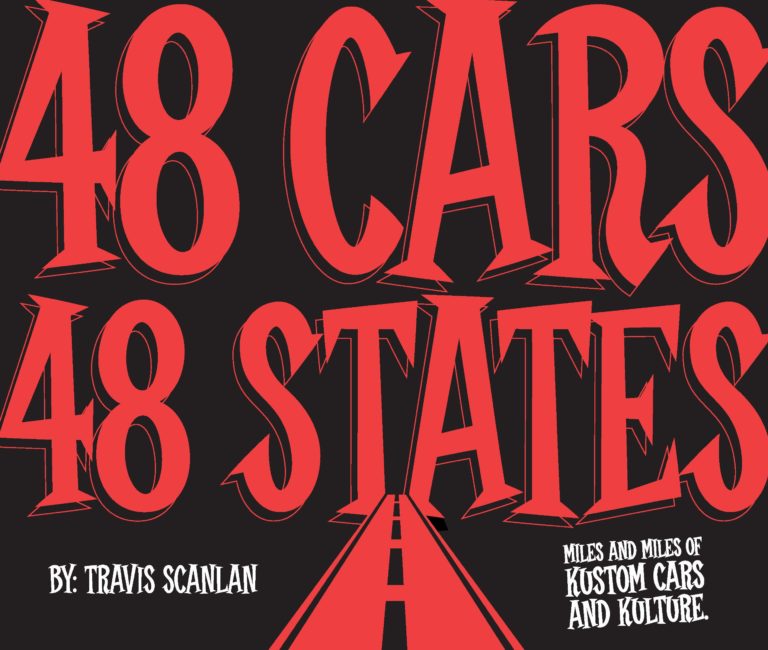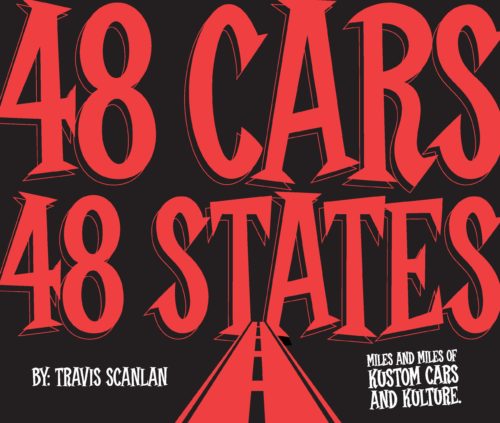 Order the 48 Cars 48 States book here:
It's only $86.50 shipped anywhere in the USA
---
See you at a show,
Royboy
---
Support Royboy Productions!!!
The easiest way (which costs you nothing) is to share this post!  IF you like this post, share it with your car friends using the social media sharing buttons below or just by sending them the link to this page.  Every set of eyeballs on the site helps!
If you LOVE what I do, go have a look at my Patreon page where you can make sure that I can keep doing this by supporting my site with a small monthly donation.
Thanks!