Over the last few years of covering all of these cars shows I've met more friends than I can count. One family that I kept running into has been the McGregors out of the Wichita area. Most of the time you see them they are 3 generations strong at the shows, recently I was lucky enough to get together with 4 generations of the family.
I need to go back with the audio recorder and get some of the great stories that I heard recorded. Thanks to the entire family for bringing your rides out to let me get some photos of them together and for your hospitality. I expect that next time we do this it will be later in the evening and there is a possibility that beer may be involved.

See you at a show,
Royboy
———————————————————————————————
March Subscriber Giveaway!
If you want to this blog in your email inbox each time the blog goes live, go on up to the top right hand corner of the website and enter your email address. The last day of each month I randomly pick 1 subscriber to win a prize package. This month's prize is a prize package from Chaotic Customs (shown below), a Royboy Knit Winter Hat & a shirt from Stray Kat Kustoms!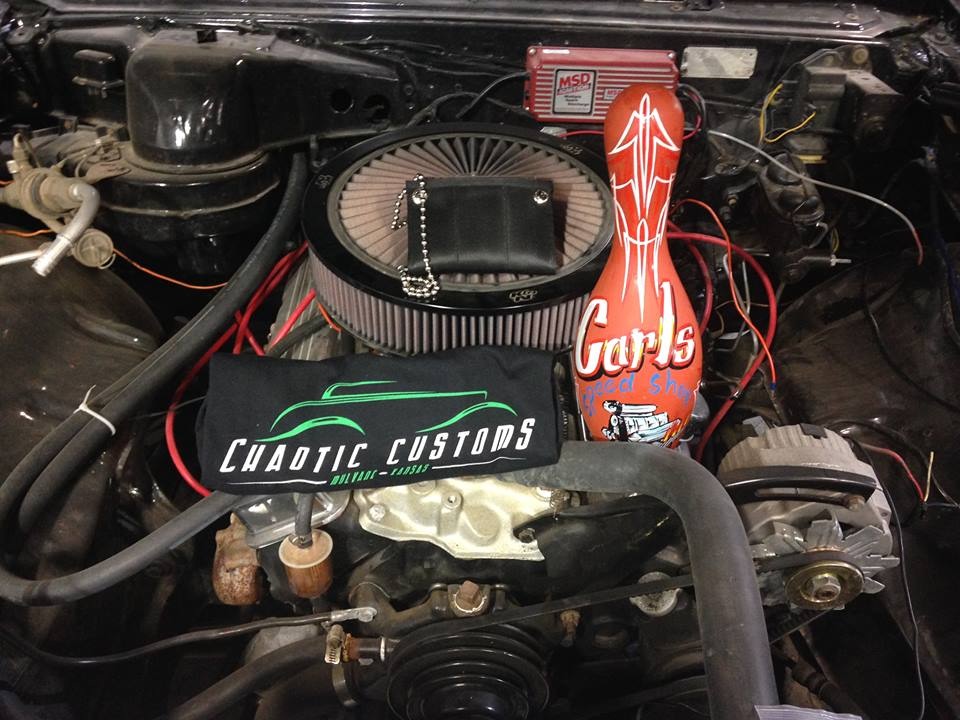 ———————————————————————————————
$1000 Up For Grabs! Click here for more info!
———————————————————————————————
Thank you to the first 2 sponsors of my site, quite frankly the only 2 that I've asked to sponsor the site so far. If you'd like to help sponsor Royboy Productions and provide the koolest car show coverage to folks worldwide, click here to ask me about it.