I always say the best thing about getting neck deep in the rod/kustom family is the people that you meet. Lots of talented folks are out here in the Midwest building killer rides, one of them is Johnny Torres at his shop Johnny Torres Upholstery in Hutchison, KS. Johnny's shop is located on the south end of Main Street in Hutchinson, in the former offices of the Ark Valley CO-OP. Go follow his facebook page here and keep up to date on what he's up to.
---
See you at a show,
Royboy
IF you like this post, share it with your car friends using the social media sharing buttons below or just by sending them the link to this page. Every set of eyeballs on the site helps! Or just hit the Store page and buy something or make a donation!
---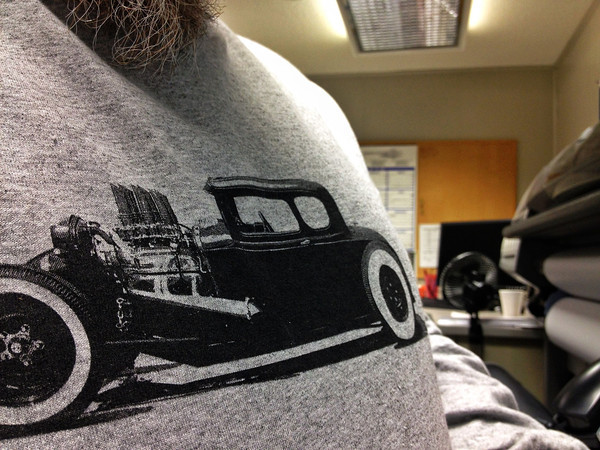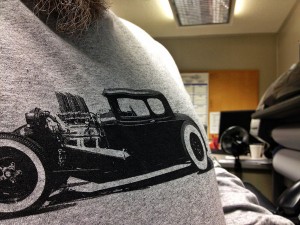 Get a killer hot rod stencil shirt today, limited stock remains so get yours now while you still can.
---
If you'd like to help sponsor Royboy Productions and provide the koolest car show coverage to folks worldwide, click here to ask me about it.