For a couple of years I've seeing and hearing photos of this near mythical drag event near Chicago called the Meltdown Drags. So in my quest to hit a bunch of new events in 2015, the plans were made to head to Illinois to find this mythical event. 2015 marked the 6th annual Meltdown Drags held at Byron Dragway outside of Byron, IL just southwest of Rockford.
That's about 650 miles one way from my place, what the heck, I wanted to go for it. When I got to the track on Saturday morning just looking through the fence at the cars in the pits it was all worth it. This was the greatest collection of vintage drag vehicles that I'd ever seen and I wasn't even in the gate yet.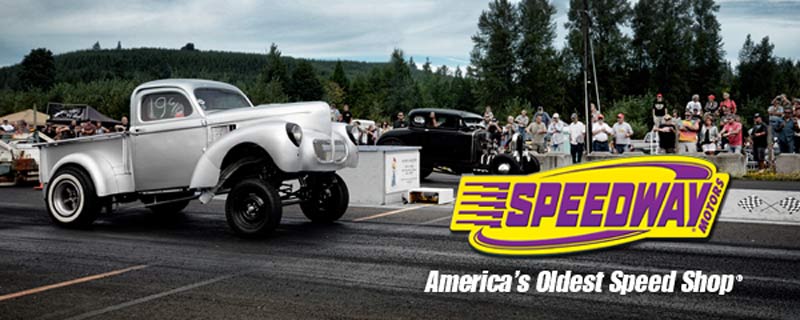 Part 1 | Part 2 | Part 3 | Part 4 | Part 5
After getting in and getting my press pass I caught up with some familiar faces, my friends from Gears and Gals Magazine, John Wells from Vintage Torque Fest, Matt from Gear Drive Headers, just to name a few. All of the cool kids were there. Not long after getting in the facility I got a clue to the name "Meltdown Drags" although admittedly I didn't get it until later in the day. Looking down the track in the top image you can see the top of the cooling tower of the nearby nuclear facility. More commentary tomorrow, enjoy the photos…
Part 1 | Part 2 | Part 3 | Part 4 | Part 5
Buy a print (click on the image for the shopping cart) if you like a photo!
See you at a show,
Royboy
---
Support Royboy Productions!!!
The easiest way (which costs you nothing) is to share this post!  IF you like this post, share it with your car friends using the social media sharing buttons below or just by sending them the link to this page.  Every set of eyeballs on the site helps!
Or if there's something you need to buy from Amazon
, click here to go there. Drag that link to your menu bar for quick and easy access. It costs you nothing extra and Royboy earns a small commission.
Don't forget the Royboy Merch!!!! I have keychains, coozies, stickers & hats for sale. Every piece you buy gets me further down the road to bring more show coverage and podcasts to you.
All Royboy photos on this site are available as prints up to poster sizes. Buying them not only makes your walls cooler it puts gas in the tank to get me to another car show or feature shoot. Please consider buying a print, if you can't do that, I understand. Or just hit the Store page and buy something or make a donation!
---
[jetpack_subscription_form]
---