If you're a subscriber of this blog, you've noticed that I haven't been to as many events lately. This year I'm going to less events, trying to find the happy medium between spending all of my spare money going to shows and having fresh new car show photos for all of you to enjoy!
This post is brought to you by Owens Salvage in Wellington, TX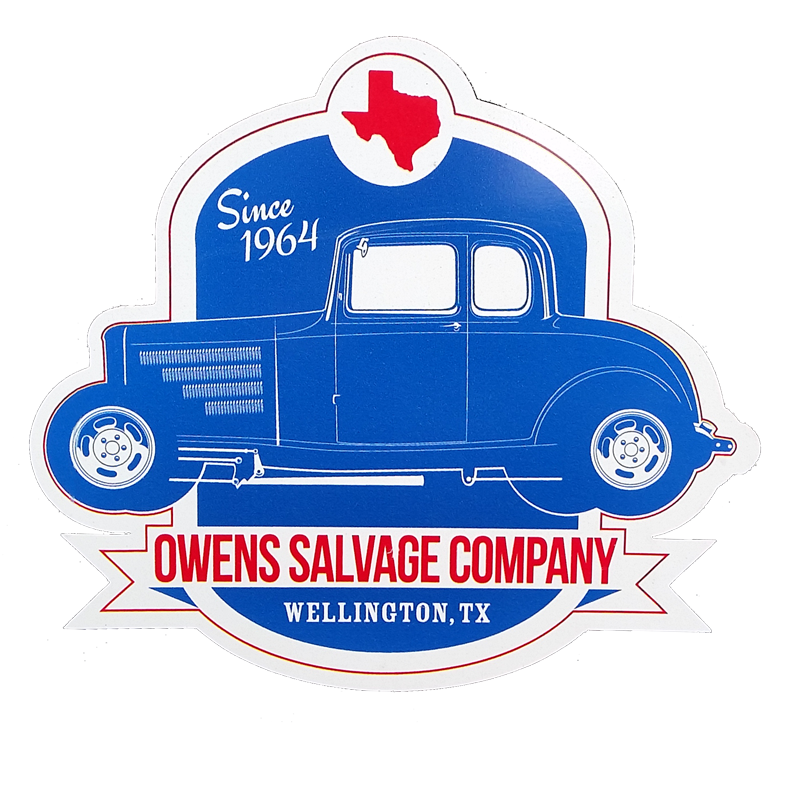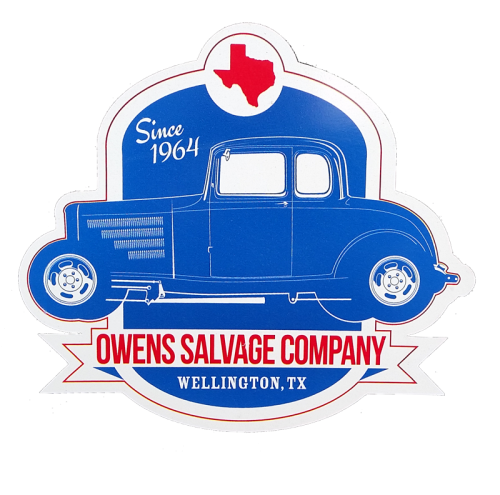 As is my normal for the Lonestar Round Up trip I rolled out on Wednesday afternoon. Meeting up with my buddy Steve and his daughter we headed south, crossing the Red River and heading to a hotel on the far side of Fort Worth so that we wouldn't have to fight the traffic in the morning.
Thursday is a nice easy drive down to the Taylor, TX area where we meet up with a whole bunch of cars for the Meatheads CC BBQ. As we were getting ready to head out we got word that a few of the Okie Sleds were about to come through so we gathered up at a gas stop and headed south. After that it was off to Austin to get my pre-registration packet for the show. That's when things took a bit of a momentary turn. When I went to leave, my trusty Galaxie wouldn't start, well specifically it would briefly start and immediately die, if it would start at all. Some help came from a few friends old and new, it was determined to be an ignition issue.
After riding with some friends back to their hotel and then over to Top Notch for a burger we hung out in the hotel parking lot and had a couple of drinks telling lies and stories. A couple of Uber rides to get to my Airbnb and then in the morning to get a new coil I was back at the show. I swapped the old coil for the new one and the car fired up. It seemed too good to be true, but it held.
---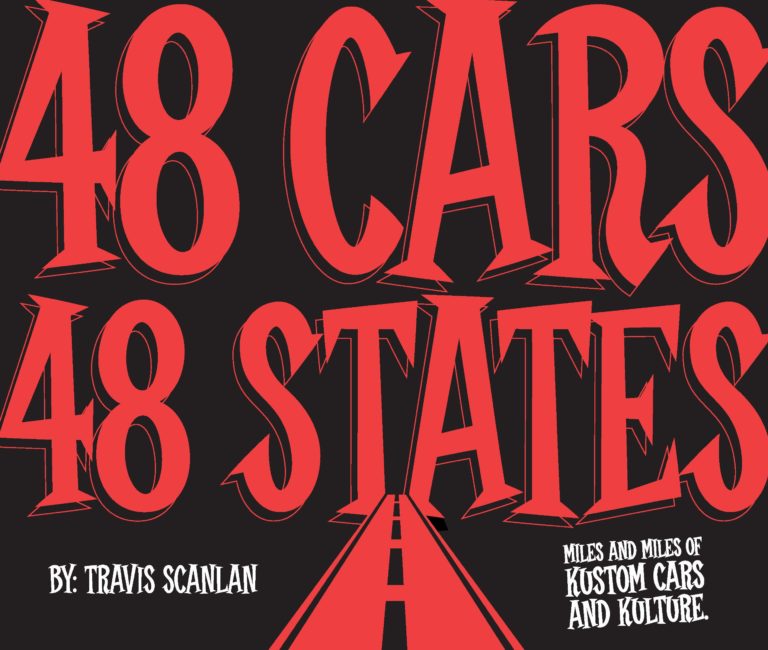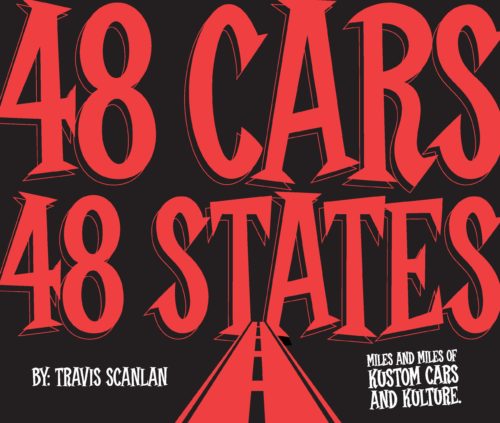 Order the 48 Cars 48 States book here:
It's only $86.50 shipped anywhere in the USA
---
So it's Friday morning and my car is set up in the Feature Car area of the Lonestar Round Up, I'm in high cotton here folks. Some of the best cars in the nation are in this group, and my beat up, road weary ride. She's a road warrior, with more than 30,000 miles in the last 2 years, but I'm honored that they'd let me park with this group.
Friday was a great day to be in Austin, the sun was out, the music was amazing, the cars were awesome and great friends from across the country were streaming in. There's not a much better place in the world to be. At some point in the day I ran into Mike from Pushrod who told me that they were playing at Top Notch that night, well I guess it would be two nights in a row, which didn't bother myself or my friends much at all. Pushrod was great, even in the rain, the burgers were good as we had guessed they would be.
Saturday morning was a bit different from Friday. I was woken up by a heavy thunderstorm rocking the area. A quick drive over to the show between rain storms teased us all. It wasn't long and it was thunderstorm time again, most of us waited it out in the swap meet, some in the vendor building, some in their cars and of course, some in their hotel rooms.  After a couple of hours it all cleared up and the show filled up fast. Tons of new cars and people and some usuals that were noticeably absent. Overall another great event by the Kontinentals.
Slideshow (click here to see the slide show if viewing in email)
Buy a print (click on the image for the shopping cart) if you like a photo!
See you at a show,
Royboy
---
Support Royboy Productions!!!
The easiest way (which costs you nothing) is to share this post!  IF you like this post, share it with your car friends using the social media sharing buttons below or just by sending them the link to this page.  Every set of eyeballs on the site helps!
If you LOVE what I do, go have a look at my Patreon page where you can make sure that I can keep doing this by supporting my site with a small monthly donation.
Thanks!