I've made the mistake of missing the first occurrence of a few events and regretted those mistakes later. So when I heard about the Hot Rod Showdown in Wimberley, TX on Feb. 23, 2019 I decided that I wasn't going to miss it. The Hot Rod Showdown is a pre-48 traditional rod and custom show held at the 7A Ranch which features a great old west town, on site lodging and a great vibe.
---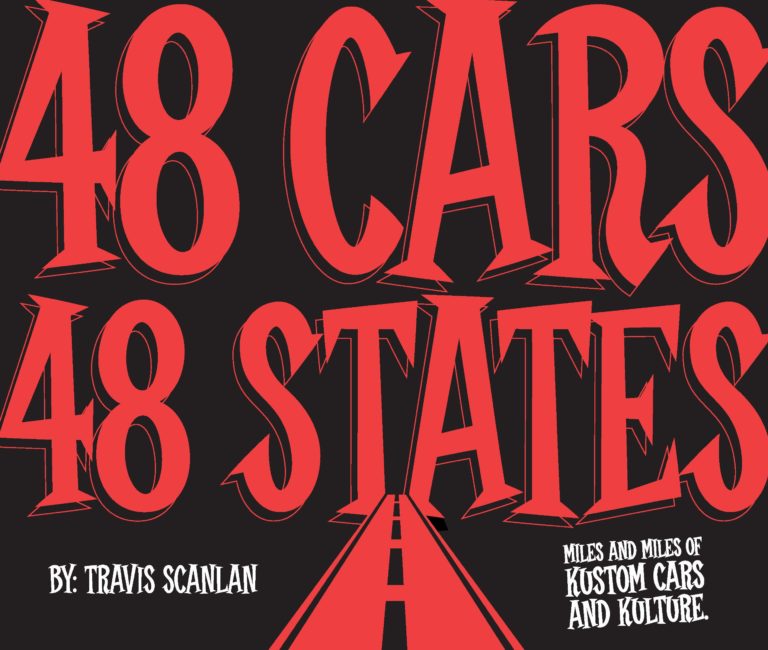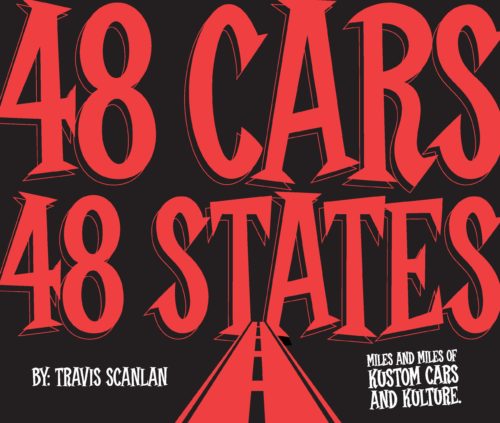 Order the 48 Cars 48 States book here:
It's only $86.50 shipped anywhere in the USA
---
For more info on the show go here: thehotrodshowdown.com
To hear the podcast where we talked about the show a couple of months ago go here : Episode 190
I took off Friday around 1pm for Wimberley, TX. Ominously it was 666 miles to get there but I didn't let that deter me. By 11pm Friday I was rolling onto the 7A Ranch and getting situated in my room for the weekend. The lodging on site is a great idea for a show. The Hot Rod Dirt Drags have a similar set up and it just makes for a great time.
As you can see in the photos below the old town is pretty cool and a great backdrop for the traditional hot rods. The show was pre-determined to only have about 100 cars this first year, to see how they fit on the grounds and to make the first year event easier to handle. The great part of this was that the guys could limit the show to pre-registers only so that they could hand select the right rides for the show.
The finely curated, small car count show is where I'm happiest these days. Some shows boast 1000's of cars, that's fine for them but it's not my thing. This event was a great location, great cars, and great people, in my estimation it couldn't have gone much better.
I'll tell more of the story in an upcoming podcast, for now, enjoy the photos!
Some photos from the show below, click on one of them to go to the full gallery!
Buy a print (click on the image for the shopping cart) if you like a photo!
See you at a show,
Royboy
---
Support Royboy Productions!!!
The easiest way (which costs you nothing) is to share this post! IF you like this post, share it with your car friends using the social media sharing buttons below or just by sending them the link to this page. Every set of eyeballs on the site helps!
If you LOVE what I do, go have a look at my Patreon page where you can make sure that I can keep doing this by supporting my site with a small monthly donation.
Thanks!