Since the KKOA Leadsled Spectacular moved to Salina, KS (I think in 2007?) I've been attending every year. In the beginning the show was held in Thomas Park, where a local show had been held about a month earlier for a few years. The show quickly outgrew the park and moved to the larger Oakdale Park. Now even that park gets nearly filled to the brim each year.
The show really started my love affair with customs, I'd never really been around them before and being up close and personal with them was all it took. I'd seen a few in magazines over the years but this was the first time a group of kustoms was right in front of me.
(scroll to the bottom for a link to the gallery)
---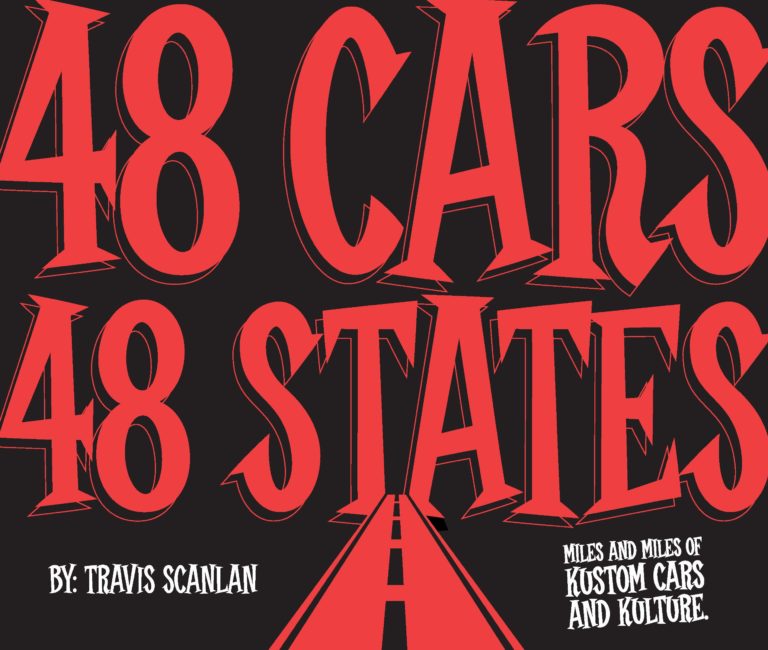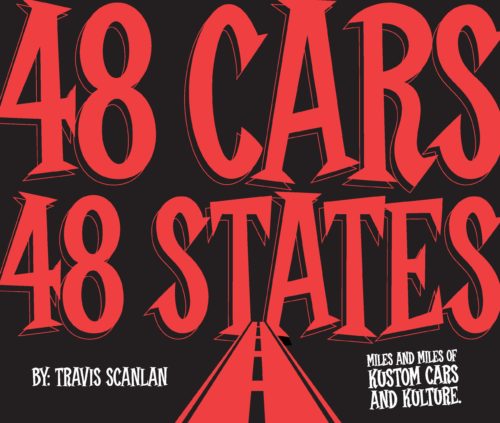 Order the 48 Cars 48 States book here:
It's only $86.50 shipped anywhere in the USA
---
Over the years as the show grew, the percentage of people at the show that I'd count as close personal friends of mine. The show became more and more of a reunion and less and less of a car show for me. For the last few years I've had a booth space at the event to sell my hats and shirts and books and things. The booth really has served as a home base for friends to stop by as much or more than a means of income.
The 2019 event was another tick in that direction. The vast majority of the weekend I spent in my booth with friends, introducing people to each other, telling stories, laughing, hugging and generally having a great time.
I want to take a second here to congratulate Luke Karosi and Chris Ryan on being inducted into the KKOA Hall of Fame!
Buy a print (click on the image for the shopping cart) if you like a photo!
See you at a show,
Royboy
---
Support Royboy Productions!!!
The easiest way (which costs you nothing) is to share this post!  IF you like this post, share it with your car friends using the social media sharing buttons below or just by sending them the link to this page.  Every set of eyeballs on the site helps!
If you LOVE what I do, go have a look at my Patreon page where you can make sure that I can keep doing this by supporting my site with a small monthly donation.
Thanks!