"HI !  I'm Jonnie King and I want to take this opportunity to thank my friend, Travis, for inviting me to share some of these great Interviews I've put together from these true Legends of the R&C Industry through the years.
Travis is a FANTASTIC photographer, and he and I eMailed each other, starting a few years back, while we were visiting on another R&C Site.  Then, when we were at the 2011 KKOA Lead Sled Spectacular in Salina, Kansas, we ran into each other as we were admiring Yaril Quintana's "Custom For Korea" Clone.
I was explaining to this nice young guy, standing by the car with a camera, that I had loved the Original Version of this "shoebox" since I was a kid…and still had my original Car Craft copy with it as a Cover Car back in 1953…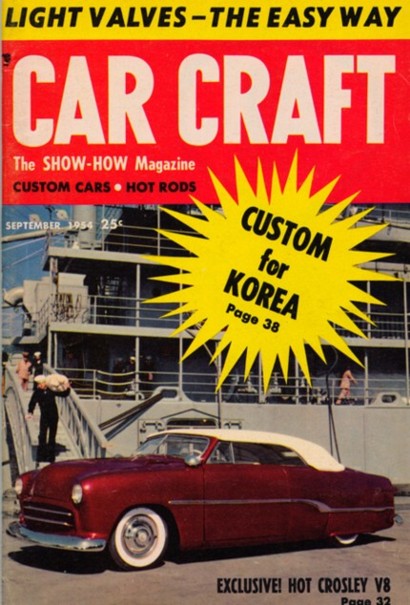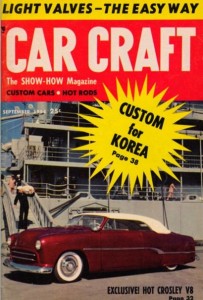 Finally, when the 'nice young guy with a camera' and myself got around to introducing ourselves, I found out he was "Travis From Kansas"…the same guy I'd been exchanging eMail with for over a year !
SO, that's how this friendship started, and when Travis asked me about sharing my Interviews with all of you on his truly superb Website…well, it was a 'no brainer' !
What follows next is my latest story and Interview with the iconic DARRYL STARBIRD:
DARRYL STARBIRD'S NEWEST SUPER-CREATION is a Concept Version of what could have come out of Detroit !   A truly mind-blowing 1957 Cadillac Eldorado Brougham called "THE SHARK" !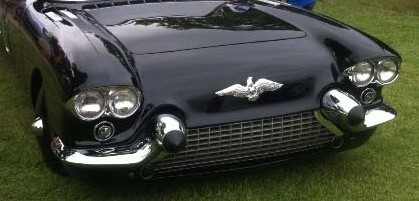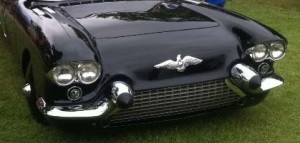 In this one-on-one Interview, Darryl told me the story of he created it, how it can be used in 3 different versions, and, a humorous tale about what some early viewers said about it.
This is one story, from the true "King Of The Bubble Tops" that you must hear !    PLUS, you'll see some rare  photos that Darryl let me take during the early build of this fascinating, rare, Eldorado Brougham !   To Listen, Simply CLICK-ON-THIS-LINK: http://www.legends.thewwbc.net/gpage36.html