While hanging out with friends at the Hot Rod Dirt Drags this year, I was invited to come out to Dutch John, UT to the Flaming Gorge Resort for the Independence Day weekend. Woody Bair of the Throttlers CC explained the weekend to me and I was hooked. It was only a short 12.5 hour drive from my home to Flaming Gorge Resort, so I had to go!
---
See all of the Royboy Productions posts first on Patreon here
---
---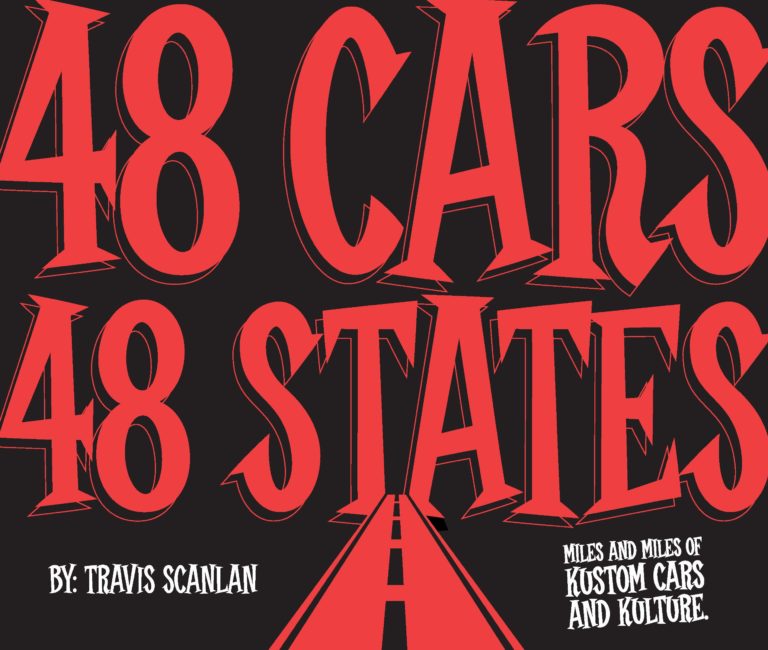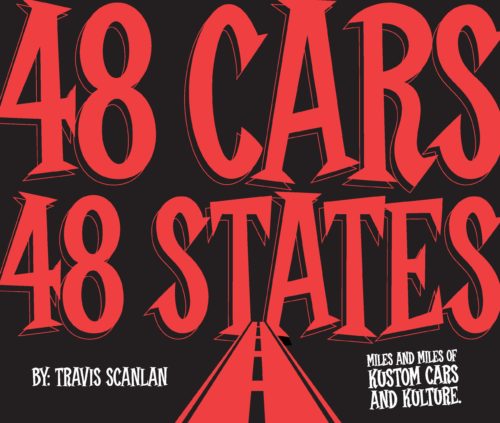 Order the 48 Cars 48 States book here:
It's only $86.50 shipped anywhere in the USA
---
I arrived around noon on Thursday July 4th after a long drive through beautiful country in Colorado. I'd been alerted to a crisis at home after more than 10″ of rain fell in just a couple of hours overnight. With photos from my neighbors showing that my house was still above the rain, I pushed west with no real idea of what awaited me.
I missed a tour of the dam at the reservoir, but it sounded interesting and it's on my to do list for my next trip. But I was in time for some burgers with Tim and Kris Elmer and family before we all went on a rafting trip. With 8 rafts in tow about 60 of us took off down the mountain to the dam and then 400+ feet below the top of the damn to the Green River below for the 7 mile rafting trip.
We loaded up in the rafts and spent the next few hours enjoying the scenery, a few beers, and lots of laughs as we made our way to the boat ramp. I left my phone and camera back in the car for this so I didn't take the chance of getting either of them soaked so you'll have to take my word for it that it was a great time. The river was nice and calm, with short sections of rapids and whitewater and long relaxing sections in between. It was my first time rafting and it was a blast.
On Friday we all pitched in and helped set up for Saturday's car show before enjoying some breakfast burritos as a group and wrenching on a couple of the cars. Friday afternoon we gathered up for what ended up to be a roughly 4 hour drive through the mountains around the reservoir and the surrounding areas.
I was lucky enough to hop in the 34 Ford Roadster belonging to Ryan Frost of the Salt City Speed Shop. The car was in drag race mode, so it still had a 6.40 gear set in the quick change, and no windshield for less drag. As we left FGR we joked that we hoped it wouldn't rain. About an hour later as we left the first stop, we knew that the joke as on us. Riding in the rain in a roadster is a badge of honor that I can now proudly wear, as the rain came off and on for the next few hours, mostly while we drove. That was fine because when we all got out of the cars at scenic spots it was good to be able to talk with our friends rather than try to avoid rain, however the drops did sting a bit!
Here's a video of the drive on Friday. Click here to see the video in a bit higher resolution. 
After the run on Friday we did a potluck dinner and had a great evening, the theme for the weekend. We ate, we drank, we told stories and lies and generally had a wonderful time.
Saturday it was time for the car show. I took a handful of shots of the show and those are all in the gallery here and some of them you'll see below. After the show we tore down all of the stuff that we'd set up on Friday, had another great group dinner and then we loaded up the hot rods and headed down to the town of Dutch John to watch the fireworks. It was one of the most impressive fireworks displays I've ever seen and the explosions echoing off of the mountains added some fun ambiance.
Sunday I had breakfast with Dan and Brook and then I hopped in the car and headed back home. 813 miles and just over 12 hours with a stop for fuel and another for something to drink about 100 miles from home. It was a great few days and really was a perfect weekend to reset and relax.
I have decided that I'll be back next year. I just can't pass up that good time again!
Get ready for some new episodes of Chrome Pipes and Pinstripes podcast coming soon!
Buy a print (click on the image for the shopping cart) if you like a photo!
See you at a show,
Royboy
---
Support Royboy Productions!!!
The easiest way (which costs you nothing) is to share this post!  IF you like this post, share it with your car friends using the social media sharing buttons below or just by sending them the link to this page.  Every set of eyeballs on the site helps!
If you LOVE what I do, go have a look at my Patreon page where you can make sure that I can keep doing this by supporting my site with a small monthly donation.
Thanks!